Heroin worth Rs 6.15 crore seized from Matunga, peddler arrested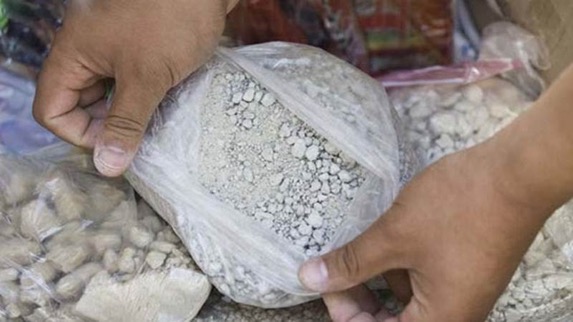 In one of the biggest seizures of Heroin in the city, the Anti-Narcotics Cell (ANC) of Mumbai police seized 4.1 kg of the banned substance worth over Rs 6 crore from Matunga on Saturday.
Acting on credible information on Heroin dealing given by a reliable informant, and under the supervision of DCP Shivdeep Lande, a successful trap was laid by Police Inspector Wadhawane and other staff of the ANC's Bandra Unit yesterday.
During the course of the action, one drug peddler from Rajasthan was arrested near Bahu Uddeshiy Chikitsalay at T.H Kataria Marg in Matunga West.
The peddler was identified as Mangilal Kajodmal Meghwal (40), a native of Ramganj Mandi from Kota, Rajasthan. The Heroin is believed to have been smuggled to Mumbai from Kota.
A total of 4.1 kg of Heroin worth approximately Rs 6.15 crore was seized from Meghwal.
He was subsequently booked under section 8(c) and 21(c) of the Narcotic Drugs and Psychotropic Substances Act (NDPS), 1985.
Further probe to ascertain the source of the drug and possible links to a bigger racket is underway.
According to officials, this is one of the biggest seizures of Heroin by Anti-Narcotics Cell, Mumbai.