Bus accident on Eastern Freeway: 10 students, bus driver injured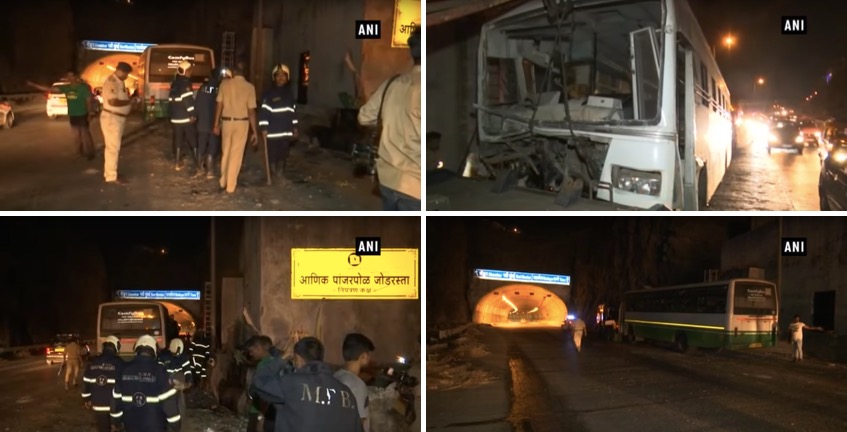 At least 11 people, including ten students, were injured after the bus they were travelling in met with an accident on Eastern Freeway in Mumbai on Thursday night.
According to preliminary information, the bus was carrying Tata Institute of Fundamental Research (TIFR) students, who were on their way from Colaba to their hostel in Mandala, Mankhurd last night.
The bus (MH-43-H-2824) met with an accident near the tunnel ahead of Imax Wadala and towards Trombay on the Eastern Freeway.
The cause of the accident is not known, although prima facie it appears to be a case of misjudgment.
A total of 11 people were injured in the mishap, including ten students and the driver.
Police officials subsequently rushed them to nearby hospitals for treatment. Seven were admitted to Shatabdi hospital while the remaining four were sent to Jain hospital. Details on their present condition are awaited.
Following the mishap, a team from Mumbai Fire Brigade also arrived on the spot to tackle the oil spill on the road. The bus was towed away shortly after.
Further details awaited.