Fire breaks out at Chembur's Thakkar Bappa Colony slum, 7 injured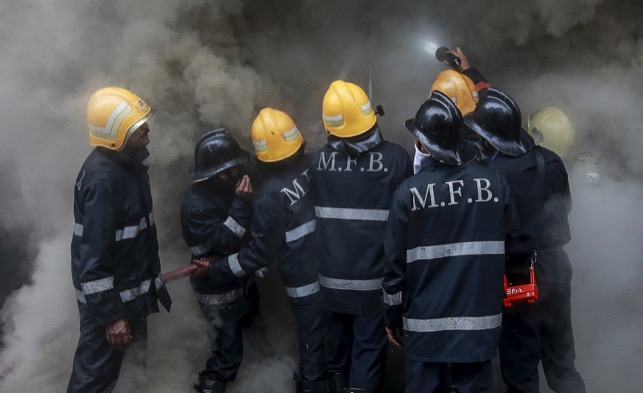 At least seven people, including four children, were injured in a fire that broke out in a slum at Mumbai's Chembur area on Sunday afternoon. It is the second blaze reported in the city today.
Details:
Location: According to preliminary information, the blaze broke out at the ground floor of a ground plus three-storey commercial structure at Thakkar Bappa Colony slum in Rajiv Gandhi Nagar, Chembur.
Time: The mishap took place around 1:30 pm today, and fire department was alerted about the incident at 1:32 pm.
Severity: Two fire tenders and one jumbo water tanker were pressed into service to control the blaze.
Cause of fire: The cause of fire is not yet known.
Casualties & damage: At least seven persons, including four children, were injured in the blaze and rushed to the neighbouring Rajawadi Hospital for treatment. The structure was also gutted in the mishap.
Current status: The fire has been doused as of publishing this report. Details regarding the identity of the injured persons, and their present condition, are awaited.
---
Update:
(3 pm) One of the injured persons, Jagdish Jatholiya (45), is said to have suffered over 70 percent burns and is in a critical condition.
(5 pm) All injured persons, including injured toddlers Tanuja and Chandni, are of the same family. The fire is believed to have spread due to the presence of a type of spirit that is used in manufacturing shoes.
---
This is the second fire related mishap reported in Mumbai on Sunday afternoon.
Earlier today, a Level III blaze broke out at premises of Net Magic Service Pvt. Ltd. at Lighthall building located in Hiranandani Business Park on Saki Vihar Road near Chandivali Junction in Andheri East.
Last week, five people, including four members of a family and their neighbour, were injured in a fire caused due to the blast of a washing machine compressor at their residence in Chembur.
Note: The article has been updated with additional information since it was first published.