Fire breaks out at Royal Karan Techno Park in Sakinaka, Andheri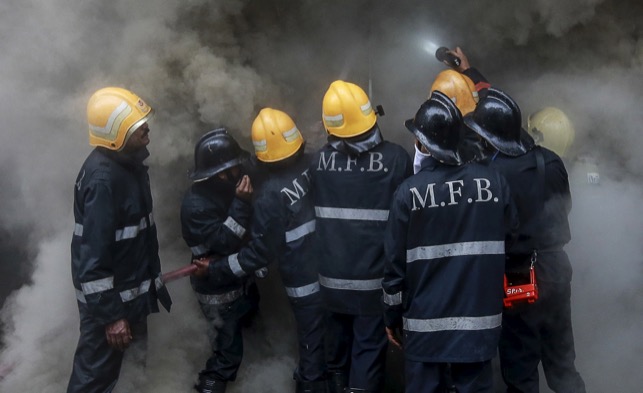 A massive fire broke out at a commercial building at Sakinaka in Mumbai's Andheri area on Friday evening.
Details:
Location: According to preliminary information, the fire broke out at Royal Karan Techno Park building located at High Tech Commercial Park near the Sakinaka Metro station in Andheri East. A massive cloud of smoke engulfed the area after the fire broke out.
Time: The mishap took place around 4:30 pm today. Fire department was notified about the mishap at 4:39 pm.
Severity: The fire has been classified as Level II. So far, fire officials have reached the spot with four fire tenders, two jumbo tankers, one water tanker and one high turntable ladder (TTL).
Cause of fire: The cause of fire is not yet known.
Casualties & damage: The building was evacuated following the incident and no casualties have been reported as of publishing this report.
Current status: Firefighting is underway as of 5:30 pm. An ambulance, along with officials from local police department and Reliance Energy are also on the spot. Further detail are awaited.
The incident comes a day after Maya Farsan shop in Dombivali's P&T Colony area was completely gutted in a blaze. The fire, suspected to have been caused due to a short circuit, was doused by fire tenders and did not result in any casualties.