Harbour line services disrupted due to agitation at Govandi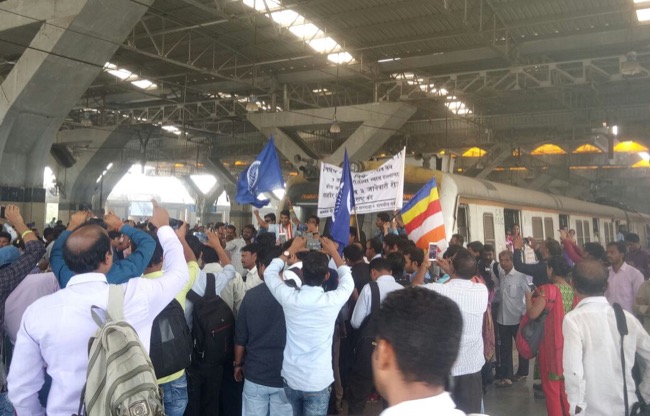 Harbour line services have been affected due to Dalit agitation at Govandi station. Both UP and DOWN services have been impacted since 11:20 am.
Railways authorities are already working on clearing the line.
Meanwhile, services on Central Railway's Main and Trans-harbour lines are running smoothly. Earlier in the day, Dalits had also protested at Diwa, Titwala and Vasind station, but the Railway staff, RPF and GRP officials cleared the path immediately.