Light rains likely in Mumbai in next 48 hours: Skymet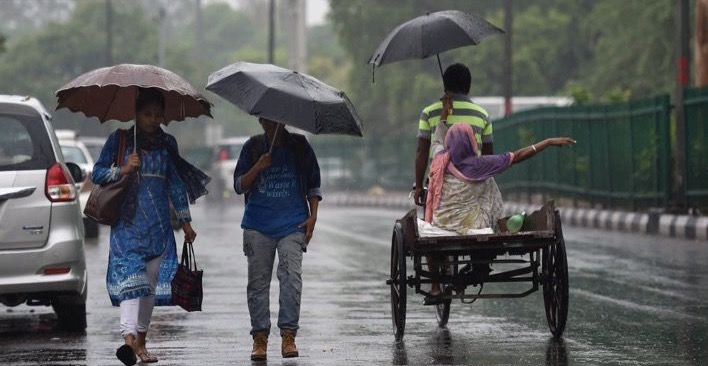 Mumbai, along with parts of Maharashtra, may receive light showers in the next two days, private weather forecasting agency Skymet has said.
According to the agency, the rainfall can be attributed to the trough extending from East Bihar up to South Karnataka across Vidarbha and Telangana.
While parts of the state have already received rainfall, resulting in a marginal drop in temperatures, more showers are likely in next 24 to 48 hours due to 'favourable' conditions.
As a result, isolated rain and thundershower are likely in parts of Vidarbha, Marathwada and South Madhya Maharashtra, including Nagpur, Parbhani, Latur, Kolhapur, Sangli, and Satara.
Further, another feeble trough extending along the Konkan and Goa coast is expected to enhance the cloud cover over the coastal districts like Mumbai, Ratnagiri, Sindhudurg, and Raigad. Thus, these places stand a chance to witness isolated light rain during the next two days.
"Light rains have already commenced over Mumbai. Although the intensity is very light, these rains were much needed to battle the dry weather conditions", Skymet said.
The upcoming spells are expected to bring down the temperatures of all the four meteorological divisions of Maharashtra, which has been reeling under heat-wave like conditions since the last few weeks.