Mumbai ATS raids narcotics factory: Seizes drugs worth 4.2 cr, raw material for 200 kg Mephedrone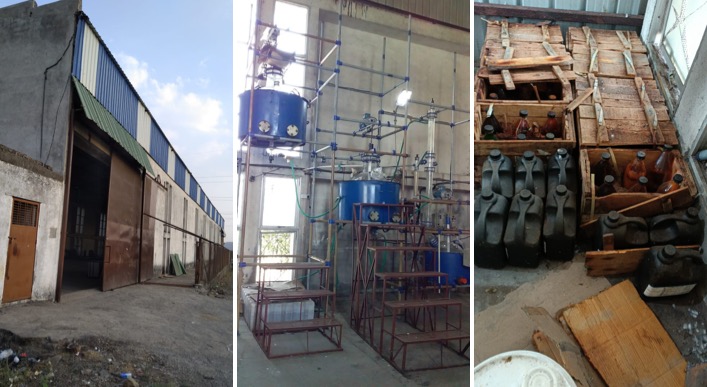 In a major victory, the Anti-Terrorism Squad (ATS) of Mumbai Police busted a narcotics manufacturing facility in Pune and seized large quantities of raw material for making banned substance Mephedrone.
Based on a tip-off, a team from Juhu unit of ATS on Wednesday raided Shree Alfa Chemicals located Purandare's Dive village in Pune district.
During the raid, ATS sleuths seized 10.5 kg of raw Mephedrone valued at Rs 4.20 crore, besides other raw materials and manufacturing equipment valued at around Rs 1.20 crore.
The quantity of seized raw material was sufficient to produce at least 200 kg of the refined Mephedrone, which could fetch around Rs 80 crore. Mephedrone alters moods and has stimulant properties.
Back in December 2019, two drug-peddlers – Mahendra Patil (49) and Santosh Adake (29) – were nabbed in Mumbai's suburban Vile Parle.
Their arrest led to the recovery of over 14 kg Mephedrone worth Rs 5.70 crore from Mumbai and Pune.
During investigations by ATS officials Daya Nayak and Sagar Kungir, Adake confessed and shared details about the manufacturing unit in Dive village, Additional Director General of Police (ADGP) Deven Bharti said.
Raids at the factory on Wednesday led to a large seizure from the factory premises. Now, further investigations are on to trace the source of the material and nab others involved in the crime.