Part of road caves in at Mazgaon after pipeline burst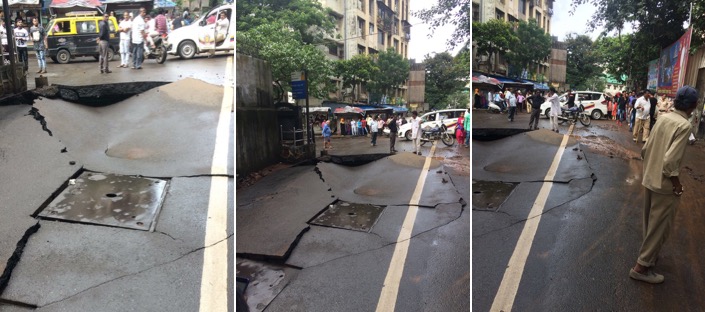 A major portion of an interior road caved in at Mumbai's Mazgaon area on Friday evening following an underground water supply pipeline burst.
According to officials, the 600mm pipeline burst around 4 pm, and the road caved in shortly after.
The pipeline, connected to the water reservoir at Mazgaon Hill, supplied water in the area for six hours every day – three in the morning and three in the afternoon.
Civic officials deployed the necessary equipment and began work on repairing the pipeline immediately after the incident to ensure that the water supply in the morning remained unaffected.
Additionally, arrangements were made to ensure additional water could be supplied in the area during the weekend in the event of a shortage or delay in repair work.
Since the affected pipeline and the asphalt road above it were located on a bylane near Mazgaon garden, it did not lead to any major traffic congestion.
The road will be repaired by a BMC contractor after the pipeline is fixed. In the interim, barricades will be put up to prevent any untoward incident.
The mishap comes a month after a pipeline burst at Parel, which affected water supply between Sion and Lalbaug for almost eight hours.