Nigerian arrested with drugs worth Rs 2 crore in Navi Mumbai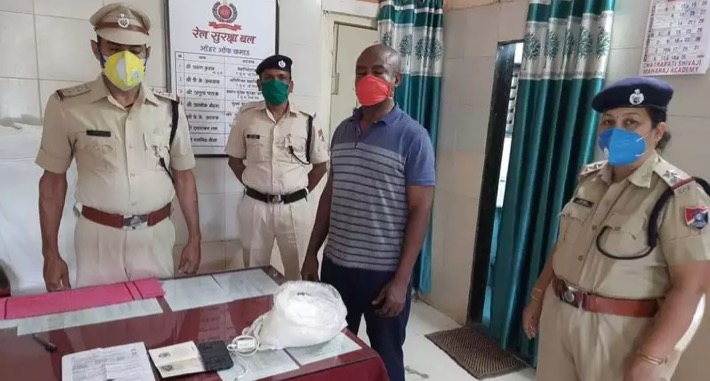 The Railway Protection Force on Tuesday apprehended a Nigerian national for alleged possession of drugs worth Rs 2 crore near a railway station in Navi Mumbai.
According to a release by Central Railway, Sunny Ocha Iyke (41) was nabbed when he alighted from New Delhi-Ernakulam Mangala Express after pulling the alarm chain between Nilaje and Taloja stations.
Officials recovered 2.3 kg of banned substance amphetamine from Iyke. The contraband is worth almost Rs 2. crore, the release said.
"The accused and seized drugs were handed over to the Narcotics Control Bureau duly adopting procedures under the Narcotic Drugs and Psychotropic Substances (NDPS) Act," the CR statement read.