7 injured in Govandi house collapse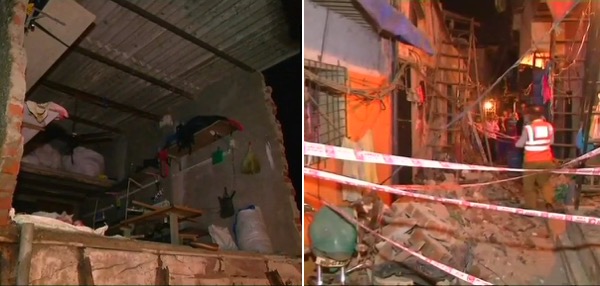 At least seven persons, including three members of a family, were injured after the ground plus one structure they were staying in collapsed in Govandi on Sunday evening.
The entire first floor of the structure, adjoining Rasool Masjid, collapsed around 6 pm yesterday.
"A ground plus one structure in a slum in the Rafi Nagar area in Govandi collapsed at around 6 pm. Four people who were in the house at the time of the incident were injured and have been admitted to a nearby hospital," a Disaster Control Room official said.
He added that two fire engines were deployed for rescue operations. An ambulance and police team were also roped in.
All injured were taken to a local hospital and are in a stable condition. The injured comprised a couple, their son, a woman sitting outside the house and three pedestrians, a senior police official said.