School children stopping escalators at Kandivali, railways unsure how to prosecute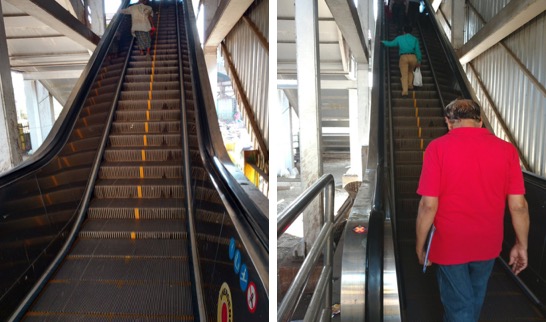 School children are adding to the woes of railway commuters at Mumbai's Kandivali station by frequently pressing the emergency switch on the escalators installed at the station.
"On an average, there are 25 to 30 such incidents daily, where school children press the emergency switch, halting the escalators," a railway staffer at the Kandivli station told PTI.
"We have been facing a barrage of complaints over the abrupt halt of escalators at the station," the official said.
"Most of the instances where the escalators were stopped were not technical, but due to the pressing of the emergency button by an irresponsible passenger, mostly school children," he said.
"We have caught some students in the act of pressing the emergency switch, but there is no provision of any punitive action against children," the official said.
Just last week, a ninth class student of a reputed school in Kandivli (East) was apprehended after pressing the emergency switch on the escalator.
However, unlike regular commuters who can be penalised for such actions, the student was allowed to go after he was made to sign a confession, apology and a written undertaking that he won't commit the act again.
Moreover, escalators at other stations are manned by contract staff in shifts, whereas the one at Kandivli station is unmanned.