Services on Western line resume, WR suspends AC locals for the day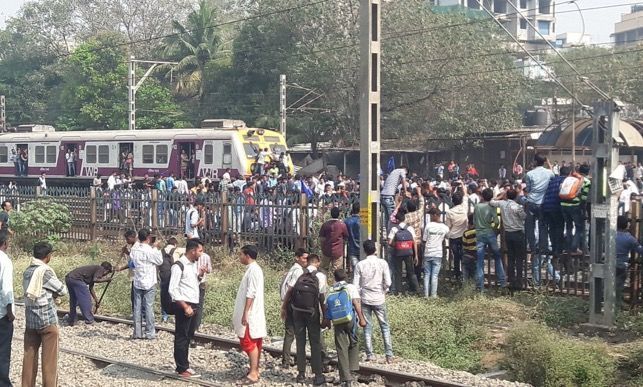 Both UP and DOWN services on the Western Line, which had been affected by rail roko at Goregaon, have started running as of 12:30 pm. Both lines had been blocked from 12:05 to 12:24 pm. Services are running late by few minutes.
Meanwhile, the remaining suburban services of AC local have been cancelled today, i.e January 3, 2018 in view of safety and protests.
WR confirmed that other suburban services are being run amid intermittent protests at Elphinstone Road, Dadar and Malad stations. Additionally, no long distance trains have been cancelled.
Remaining services of AC local suspended for the day in view of protests.Other suburban services are being run amid intermittent protests at Elphinstone Rd,Goregaon,Dadar, Malad.There is no cancellation of Long Distance trains. Pls don't rely on rumours. Follow official updates.

— Western Railway (@WesternRly) January 3, 2018