Empty coach catches fire at Thane station, no casualties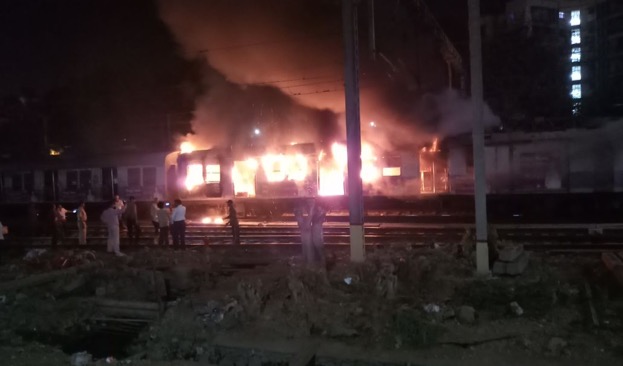 A fire broke out in a compartment of an empty local train parked at the yard near Thane railway station around 1:45 am on Wednesday. The incident did not result in any casualties.
Officials immediately informed fire department about the mishap, following which four fire engines and two water tankers were dispatched. The fire was doused after a few minutes of firefighting.
"Coach 2010B of an empty rake caught fire in Thane siding number 6. The fire was extinguished around 2:15 am by Thane fire brigade. It was an empty rake (12 car/Siemens/KCS). No injuries were reported," Central Railway said in an official statement.
Although a short circuit is suspected to have caused the fire, CR has ordered an inquiry and formed a committee of three members to probe the incident. The local, meanwhile, has been replaced.