Video: BEST bus catches fire at Maheshwari Udyan, Matunga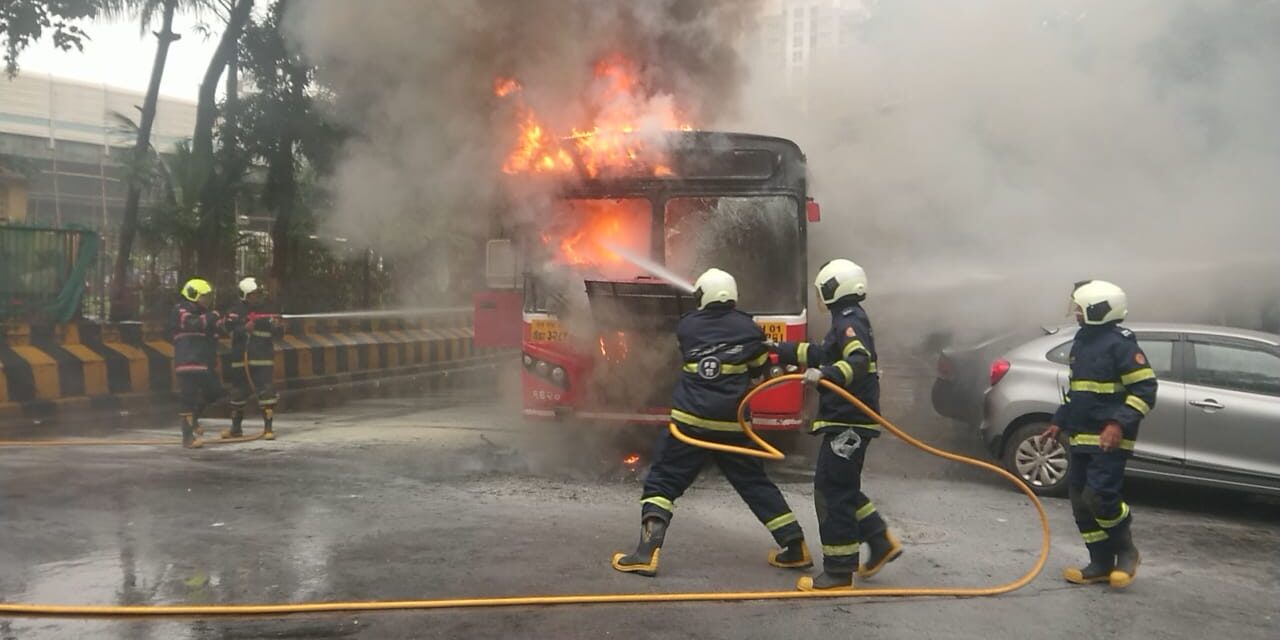 A Brihanmumbai Electricity Supply and Transport (BEST) bus caught fire in Mumbai's Matunga area on Wednesday afternoon.
According to eye-witnesses, the incident took place around 4:10 pm when the bus was passing via Maheshwari Udyan, formerly known as King's Circle, in Matunga. The bus was plying on route 27 from Mulund to Worli.
The vehicle was subsequently evacuated and Mumbai Fire Brigade was alerted about the mishap, following which one fire tender was dispatched to the spot.
The fire, suspected to have originated from the engine, engulfed the front of the bus in minutes.
Fortunately, no casualties were reported in the mishap as the bus driver, conductor and all passengers managed to exit the vehicle before the fire escalated.
The fire was doused at 4:28 pm, an official from the fire brigade said.
However, traffic on the route has been affected as the partially charred bus has blocked a major part of the road that leads to Five Gardens, Matunga and Dadar.
Traffic police officials are on the site to regulate vehicular movement. The bus will be towed after it cools down.
The cause of fire is not yet known.