Video: Major fire breaks out near Milan Subway in Santacruz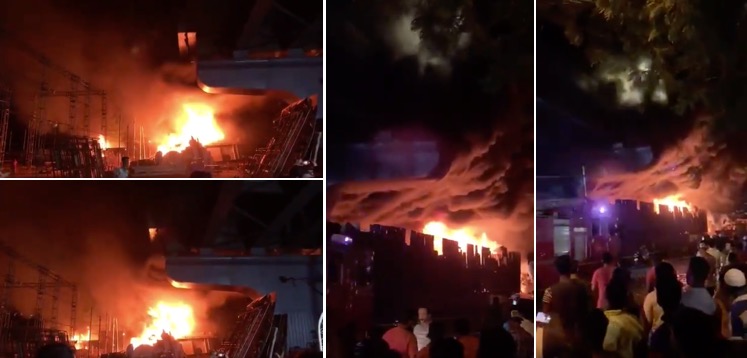 A major fire broke out near the busy Milan Subway in Mumbai's Santacruz area late Wednesday night.
According to officials, the incident took place around 11:30 pm in an open area under the Milan Subway flyover (road-over-bridge). The area is located in the vicinity of Bombay Tyres and Valentines Ground.
Mumbai Fire Brigade was alerted about the incident at 11:47 pm and the first team reached the spot just after midnight. Due to the intensity of the blaze, the fire was immediately escalated to Level-II.
A total of four fire engines, one quick response vehicle and six jumbo tankers were pressed into service to douse the flames.
"Fire confined to dry refuse, decorative materials etc in an area about 200 X 200 in a open ground," fire brigade chief P.S Rahangdale said.
A large crowd had gathered around the area, which hampered the operation. However, the area was cordoned off and the blaze was put out without incurring any casualties.
The cause of the fire is not yet known.
Meanwhile, some locals have claimed that the area is littered with illegal encroachments, which have made it a fire hazard.