Drunk man arrested for vandalising vehicles in Mulund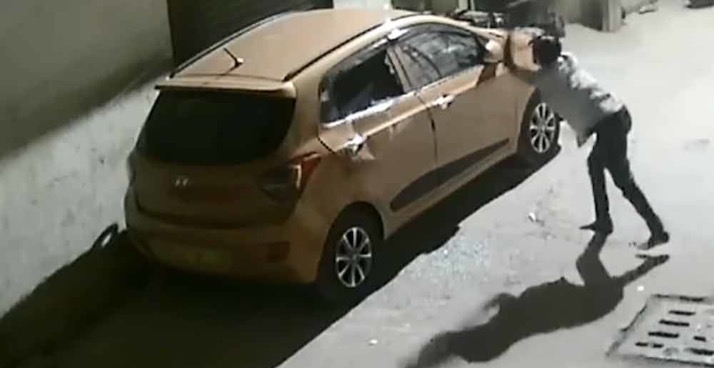 Mumbai Police on Tuesday arrested a 30-year-old man who, along with two others, allegedly vandalised at least 10 vehicles in Mulund earlier this week.
According to officials, three persons vandalised at least 10 vehicles – including private vehicles, auto-rickshaws & tempos – at VIP Road in Khindi Pada area of Mulund on Monday night.
Of them, Ankit Bidra was nabbed in an inebriated state while his accomplices Rohit Verma and Tahir Khan fled the scene.
The trio also tried to assault some of the locals who tried to stop them. However, they were soon overpowered. While Verma and Khan managed to flee, locals caught Bidra and handed him over to the police.
All three accused were subsequently booked under relevant sections of the Indian Penal Code.
Meanwhile, Senior Inspector Ravi Sardesai of Mulund police station confirmed that a manhunt has been launched to trace the absconding men.