12-hour water cut in parts of Mumbai on Wednesday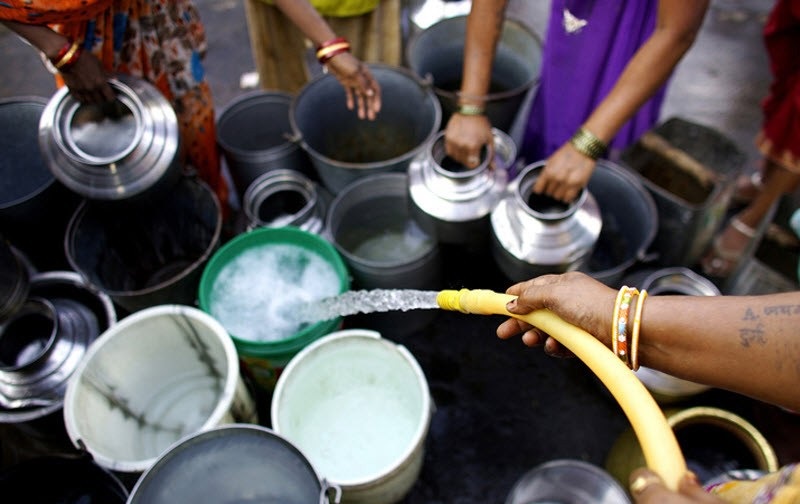 Several parts of the city, especially South Mumbai, will have to brace for a 12-hour water cut as the Brihanmumbai Municipal Corporation (BMC) is scheduled to undertake water pipeline repair work on Wednesday.
During the period, the civic body's hydraulic department will reportedly undertake the repair of the pipeline at Babula Tank outlet, Rafi Ahmed Kidwai Marg, and Nath Pai Marg.
The repair work will be carried out from 10 am to 10 pm, during which the supply of drinking water will be restricted or entirely cut off. The timings for some zones may be rescheduled depending on the water supply levels in service reservoirs.
The water supply to the following areas will be affected:
A ward: Naval Dock and BPT.
B ward: P.D'Mello Road, Sant Tukaram Road, BPT Supply, Flank Road and Keshvaji Naik Road.
E ward: BPT, Modi compound Road, D.N Singh Road, Hussain Patel Marg, Dockyard Road, Gun Powder Road,Carpenter Road, Nawab Tank Road, BR. Nath Pai Marg, Motishah Lane, Dr. Mascarenhas Road and Rambhav Bhogale Marg.
F/South ward: G D Ambekar Marg, Parel Village, Eknath Ghadi Marg, Jijamata Nagar Slum, G D Ambekar Marg, Ambewadi, D G Mahajani Path, T J Road, Acharya Donde Marg, Baradevi, Shivaji Nagar, KEM & TATA Hospitals.
Meanwhile, the civic body has urged citizens to store sufficient amount of water in advance and use it sparingly.
The scheduled repair work comes days after water supply to areas like Sion, Dadar, Wadala, Matunga, Prabhadevi among others was affected after a 1,200-mm British era water pipeline under Lalbaug flyover developed a leak.
The supply was restored 24 hours later.