2 youths arrested for throwing firecrackers inside ATS headquarters in Nagpada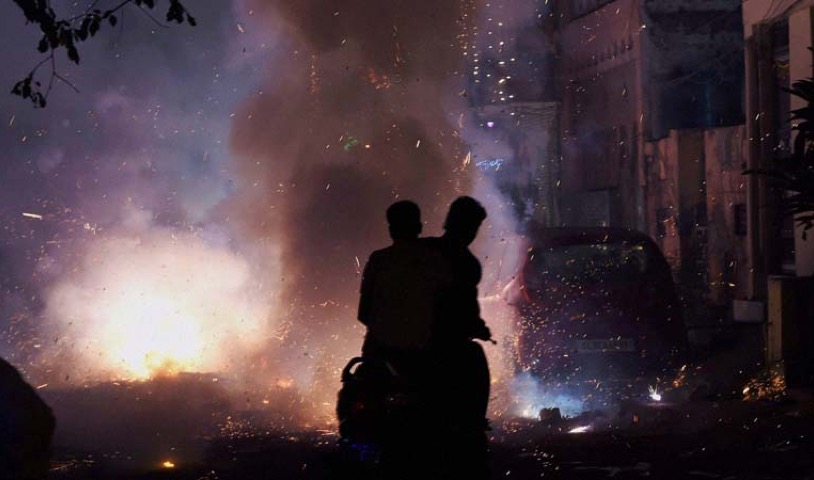 Police have arrested two men for allegedly throwing firecrackers inside the Anti-Terrorism Squad's headquarters in Nagpada during the wee hours of Saturday.
The noise of bursting crackers took the ATS officials by surprise, following which they alerted the local police. The incident took place around 3 am.
According to a Hindustan Times report, a team attached with Nagpada police station was immediately dispatched to the spot.
Within minutes, the cops arrested two men and seized their bike. The miscreants were identified as Hannan Yusuf Shaikh (23) and Sayyed Kaffilur Rehman (22), both residents of Nagpada.
"The duo lit the firecrackers and then threw them inside the ATS office. The fire crackers bursted inside the headquarters, in front of the ATS officials, and that scared them. A case has been registered," an official told the daily.
"The two men crossed their limits. They had fun at the expense of government officials," said another.
In custody, the duo admitted that they threw the crackers inside the premises for fun, a source told Local Press Co.
The accused have been booked under IPC sections 336 (act endangering life or personal safety of others), 435 (mischief by fire or explosive substance with intent to cause damage) and 34 (acts done by several persons in furtherance of common intention).
The duo were produced in holiday court on Saturday, which remanded them to judicial custody.
Meanwhile, cops are trying to verify if they have any previous criminal history and further investigation is underway.
This report has been covered in a shortened or snippet format to ensure the most crucial information is published in the shortest possible time. The report may be expanded to a full length article if the story develops further or more information becomes available.