25% of all Mumbai local trains will be air-conditioned in the next 5 years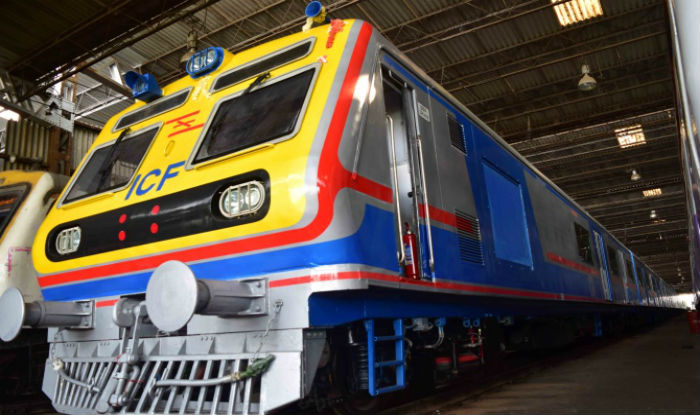 In a good news for Mumbai's suburban rail commuters, at least 25 percent of all rakes plying in the city will be changed to air-conditioned ones in the next five years.
The decision to increase the number of AC rakes was taken during a meeting between Union Railway Minister Suresh Prabhu and Maharashtra Chief Minister Devendra Fadnavis earlier this week.
The two, along with other senior officials, discussed a host of other projects for the city including the Virar-Vasai-Panvel corridor and others under the Mumbai Urban Transport Project (MUTP) phase II and III.
During the meeting, the State Government agreed to convert 47 new rakes under MUTP-III into AC ones and share the cost of cab signalling project on the Harbour Line, which also includes 20 AC rakes – taking the tally to 67.
According to sources, all 67 rakes or near 25 percent of the existing fleet of 240 rakes plying on Western and Central lines will be air-conditioned by the year 2022-23. Each AC train is expected to cost near Rs 80 crore.
D K Sharma, General Manager of Western and Central Railway, further stated that the trial run of the existing AC rake, which was brought to the city in April last year, is expected to complete in a few months.
Meanwhile, Prabhat Sahai, Chairman and Managing Director of Mumbai Railway Vikas Corporation Ltd, confirmed that the CM has given an in-principle nod to share the cost of Rs 4,300 crore Communication Based Train Control system (cab signalling project).
The project is expected to improve frequency of trains by 50 percent on Harbour line during peak hours. In addition, the Harbour line will be extended till Goregaon before the end of 2017.
Sahai also said that the Asia Development Bank has agreed to fund 50 percent of the Rs 14,400 crore CST-Panvel elevated corridor.