A day after Uddhav's 'no alliance' announcement, Shiv Sena allegedly in talks with MNS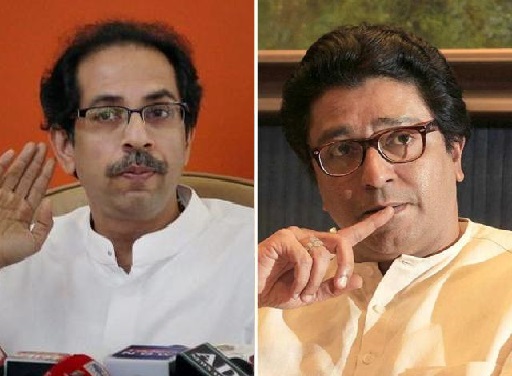 A day after Uddhav Thackeray announced the decision to sever ties with BJP and contest all upcoming elections in the state alone, reports indicate that Shiv Sena may form an alliance with Raj Thackeray-led Maharashtra Navnirman Sena (MNS).
According to ANI, top level sources from both parties have confirmed about the ongoing alliance talks. However, leaders from neither party are willing to go on record as the discussions are still at a nascent stage.
The Marathi-dominated parties were also in talks last year for the civic polls, although nothing materialized.
Sources have also told the news agency that the seat-sharing alliance can be worked out roughly in the ratio of 177:50, with Sena retaining its position as the dominant party.
It is also speculated that if the alliance is formed, it will be for municipal polls outside Mumbai as well, including Nasik, Pune and Thane among others, and for local body elections for 25 zilla panchayats. The final decision is expected to be announced in a day or two.
The development comes a day after Uddhav announced that they will contest elections to the Brihanmumbai Municipal Corporation (BMC) and nine other municipal corporations in Maharashtra alone.
Sena also accused its two-decade ally of 'back-stabbing'.
"The decision is not only for Mumbai and BMC polls, but for the entire Maharashtra. We will contest the elections using our own strength and power. We want to bring stability to Maharashtra which has been hampered post demonetisation," Sanjay Raut told ANI.
The Shiv Sena and the BJP reportedly had held discussions over sharing the seats over two weeks ago. The discussions led to a deadlock when Sena offered only 60 seats to the BJP out of 227.
Following the announcement, Maharashtra Chief Minister Devendra Fadnavis tweeted, "Power is not an achievement but means of a development. Providing transparent administration is the key of our government. Those who want, are with them, those who do not want, are without them. Change would certainly take place."
MNS, meanwhile, is struggling to salvage its reputation in Maharashtra politics after performing dismally in the previous Assembly Elections in the state, where it won only one seat out of 288.
The party had, however, fared better in the last BMC elections, managing a tally of 27 corporators compared to Sena's 72.
A partnership at this stage can be a game changer for MNS and provide them a platform to resurrect themselves in the state's political arena.
The BMC elections will be held on February 21 and the results will be announced on February 23.