37 RTO officials suspended for issuing fitness certificates without checking, compromising safety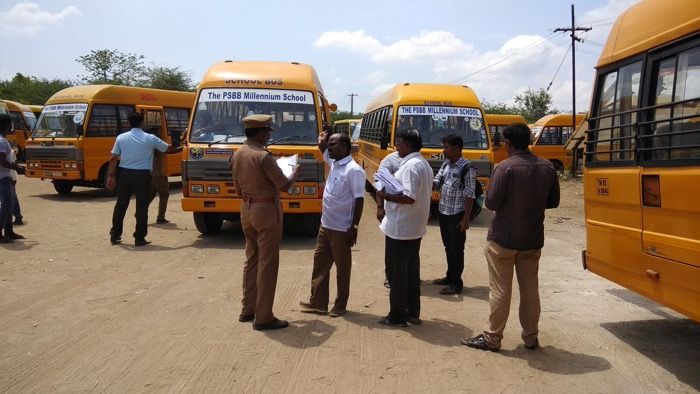 In a major crackdown, the state transport department has taken action against 37 Regional Transport Office (RTO) officials for issuing fitness certificates to vehicles without carrying out mandatory inspection.
The officials comprise of 28 Motor Vehicle Inspectors and 9 Assitant Motor Vehicle Inspectors, all of whom have been suspended with immediate effect for 'gross violation' of rules.
Motor vehicle inspectors are responsible for inspecting vehicles like buses, trucks, taxis, autos etc to ensure they comply with the government regulations and safety standards.
Violations are especially rampant in case of commercial vehicles which have to renew their certificates annually, compared to private vehicles which need to do it once every 15 years.
The action comes in the backdrop of a PIL filed by Pune-based activist Shrikant Karve, who highlighted several irregularities in the way commercial vehicles were being issued fitness certificates across RTOs.
Taking cognisance of the same, the Bombay HC in August slammed the transport department and ordered immediate action against officials found violating the state motor vehicle rules.
The department conducted checks at Thane, Panvel, Yavatmal, Pune, Kolhapur, and Aurangabad RTOs and took action against 37 officials who had issued certificates without conducting mandatory tests to ascertain a vehicle's road-worthiness, thereby risking the safety of other vehicles and pedestrians on the road.
The suspended officials, which include 7 from Panvel and 6 from Thane, were in violation of section 45 (11) of Maharashtra Motor Vehicle Rules and section 62 of Central Motor Vehicle Rules.
The department will now be conducting a state-wide inspection drive from October 8 to 23 to identify unsafe vehicles on the road.
During the drive, officials will inspect random vehicles and detain any 'unfit' ones. They will only be allowed to ply on the road after the owner has undertaken the necessary repairs.
The court had earlier several RTOs, including the ones at Mumbai, Thane and Navi Mumbai to build a 250-metre test track for inspecting crucial factors like brake condition before allotting fitness certificates.