4 teens drown off Juhu beach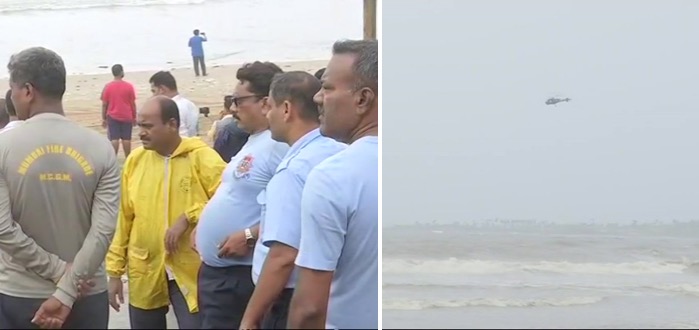 Four teenagers from a group drowned after they went for a swim in the sea off Juhu beach on Thursday evening. The bodies of three teenagers have been recovered so far, while a search for the remaining one is underway.
According to the BMC Disaster Control, the incident occurred around 5.30 pm when the five youth, out of a group of seven, had gone for a swim in the rough and swirling waters of the Arabian Sea.
"The sea was rough and there was high tide when they ventured into the sea for a swim at around 5:30 pm" said Deputy Commissioner of Police, Zone IX, Paramjit Singh Dahiya.
However, they were reportedly swept away in the depth by the huge waves witnessed at that time even as the lifeguards posted on the beach jumped in the water and saved one.
The rescued youth, Wasim S. Khan (22), told the Juhu Police that four other teenaged friends were still missing after they went in the sea near the Godrej Bungalow area. Khan was rushed to Cooper hospital after being rescued.
The BMC subsequently roped in help from the Fire Brigade, the Indian Navy, and other agencies to start looking for them even as the darkness complicated the rescue efforts.
The missing teenagers were identified as Fardeen Saudagar (17), Sohail S. Khan (17), Nazir Gazi (17) and Faisal Sheikh (17), all residents of DN Nagar in Andheri (W).
Rescue teams managed to recover Gazi's body yesterday night before operations were brought to a halt.
A naval diving team restarted search operations amid strong currents around 5:30 am today. By 8 am, one Navy and one Coast Guard Chetak also joined in.
Two more bodies were recovered today, even as the search for the one remaining boy continues. Of the two bodies recovered today, one was identified as Sohail Khan.