5 activists with suspected Maoist links arrested, their homes searched during multi-city raids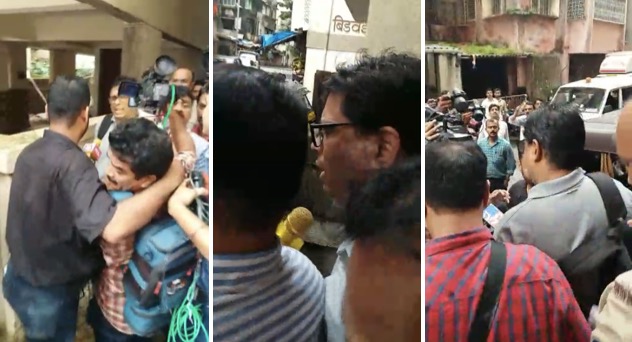 Pune Police on Tuesday conducted searches at the residences of prominent activists and alleged Maoist sympathisers across the country, including two from Mumbai, for their suspected Maoist links.
The raids were carried in Mumbai, Thane, Pune, Goa, Telangana, Chhattisgarh, Delhi and Haryana since morning as part of the probe into the violence at Maharashtra's Koregaon Bhima village following an event held in Pune last year.
Searches were carried out at the homes of Left-wing activist and poet Varavara Rao in Hyderabad, activist Vernon Gonzalves in Mumbai, activist Arun Pereira in Thane, trade union activist Sudha Bhardwaj in Chhattisgarh and civil liberties activist Gautam Navalakha, who lives in Delhi.
Police said probes were being conducted at homes of the five arrested and those who were directly or indirectly connected with them.
They have seized items like computers, laptops, CDs, documents, and books from them and claimed that they functioned like an 'urban think tank' for Maoists. Some incriminating documents were recovered during the searches, police said.
"We are also checking the financial transactions of these people, their modes of communication and also trying to gather technical evidence," a police official was quoted as saying.
Meanwhile, all five activists were booked and arrested under IPC sections 153 A, 505(1) B, 117, 120 B, 13, 16, 18, 20, 38, 39, 40 and Unlawful Activities (Prevention) Act.
The residence of Stan Swamy from Ranchi was also searched, although he was not arrested.
Varavara Rao's name had cropped up in a letter seized by the police during searches at the premises of one of the five people arrested in June in connection with the 'Elgar Parishad' event on December 31 last year to commemorate 200 years of the Koregaon Bhima battle in 1818.
In June, five people were arrested for having close Maoist links after they allegedly made "provocative" speeches at the event, triggering violence at Koregaon Bhima village in the district, according to an FIR registered at the Vishrambaug Police Station after the event.
Dalit activist Sudhir Dhawale was arrested from his home in Mumbai, while lawyer Surendra Gadling, activist Mahesh Raut and Shoma Sen were picked up from Nagpur and Rona Wilson was arrested from his flat in Munirka in Delhi in simultaneous raids in June.
Earlier this month, outgoing joint commissioner of Pune police Ravindra Kadam had said no Maoist link had been found in the Bhima-Koregaon violence.
Kadam, however, said Maoists had formed an 'anti-fascist front' to oppose the policies of the current government, which was behind 'Elgar Parishad' held in Pune a day before the incident.
With agency inputs