Actor Armaan Kohli arrested from Lonavala, was absconding after assaulting live-in girlfriend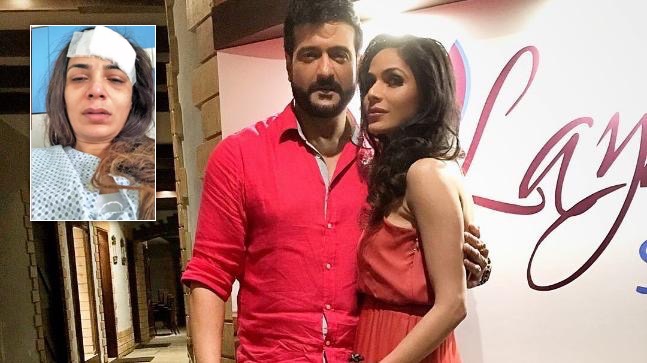 Days after being booked by Santacruz police for assaulting his girlfriend and live-in partner Neeru Randhawa, Mumbai Police on Tuesday arrested actor Armaan Kohli from Lonavala. Armaan is the son of veteran filmmaker Rajkumar Kohli.
According to reports, the couple had a fight over financial issues last Sunday during which Armaan pushed Neeru down a flight of stairs. She was subsequently hospitalised in Kokilaben Dhirubhai Ambani hospital for her head injuries.
"The argument started on a frivolous matter. I manage Armaan's villa in Goa, which is often rented out, and had made a booking for a client. However, the client had made the payment to the villa staff and when Armaan asked me about the money, I told him that I will ask the staff to transfer it. Suddenly, he started verbally abusing me," she told Bombay Times.
"Before I realised what was happening, he caught me by my hair and banged my head against the floor. I begged him to allow me to go to the hospital, promising that I wouldn't approach the police. The wound was so deep that I had to undergo a surgery. The doctor told me that the scar would be visible even after the surgery, as the assault has damaged my skin tissues. Armaan has been sending me text messages since Sunday, asking me to come back home, and he is even promising to marry me right away, but I have had enough!" she added.
Neeru later told cops that the actor assaulted her multiple times during their relationship, following which the former Bigg Boss contestant was booked by Santacruz police under sections 323, 326, 504 and 506 of the Indian Penal Code.
Cops went to his residence to bring him in for interrogation, but the actor wasn't home. "We could not find Armaan at the residence. He is absconding and a team has been formed to locate him," Shantanu Pawar of Santacruz Police station said.
Neeru, a fashion stylist by profession, was in a relationship with the 46-year-old since the last two years.
The duo met through a common friend in Dubai in 2015. Armaan asked her to work with him as a stylist and they soon started dating. Neeru styled the actor for Prem Ratan Dhan Payo.
When asked about their relationship, Neeru explained why Armaan wanted to keep theirs a secret.
"We have been seen together at events, but Armaan never made our relationship official. He wanted to keep it under wraps and I didn't really care about it. He has had a string of relationships where the girls have often accused him of abuse, so I thought he didn't want to put me out there to be judged. I took care of his house and put up with his bratty attitude," she told the Times of India.
Incidentally, it is not the first time the actor has been accused of abuse.
Back in 2008, Armaan was arrested for physically abusing his then-girlfriend actress Moon Banerjee. During his Bigg Boss 7 stint, Armaan was arrested from the house after Sofia Hayat filed a molestation case against him.