9 vehicles stolen in Mumbai every day, less than 30% recovered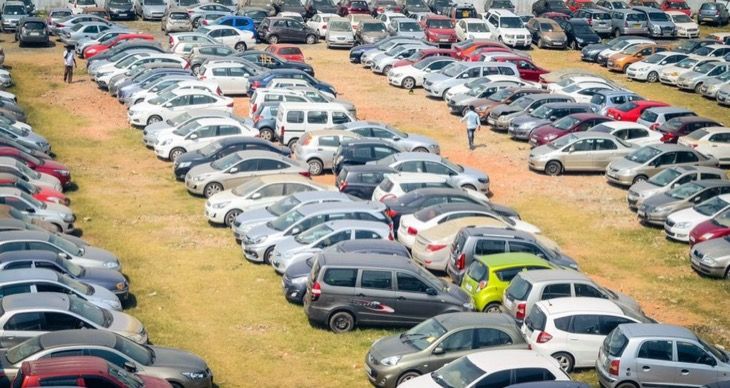 An average of nine vehicles were stolen daily in Mumbai in the last six years, according to data shared by the Crime Branch in response to a right-to-information (RTI) query.
Between 2013 and 2018, a total of 19,907 vehicles, worth over Rs 536.65 crore, were stolen in the city, the Crime Branch said in response to an RTI query filed by activist Shakil Ahmed.
Of them, authorities have only managed to recover 5,732 vehicles, worth Rs 74 crore, till date.
Given that roughly 3,000 vehicles were stolen each year even after implementation of a city-wide CCTV network, there is an immediate need to identify gangs involved in vehicle thefts, Ahmed pointed out.
However, according to an official from the property cell of Crime Branch, the percentage of vehicle thefts has actually gone down when one compares the number of thefts to the vehicles plying on the road.
For example, the number of vehicles plying on the road increased from 33.4 lakh in 2017-18 to 35 lakh in 2018-19; yet the number of car thefts remained around the 3,000-mark.
"In the last decade, vehicle thefts have decreased from 4,068 in 2008 to 3,203 in 2018 due to CCTVs, awareness and quick action by police," Sunil Bajare, senior police inspector of the property cell, told Hindustan Times.
As for the spike in thefts between 2017 and 2018, authorities have attributed it to the increased congestion on the road, which has led to a rise in illegal parking and allowed robbers easy access to vehicles.
In Mumbai, crowded neighbourhoods like Pydhonie, Azad Maidan, Lokmanya Tilak Marg, Kurla, Andheri, Ghatkopar, and Mulund are reportedly most prone to car thefts.
Commenting on the low recovery of vehicles, an official told the daily that the robbers often end up overwriting/changing the chassis number and driving it outside city limits in the few hours between the time of theft and time of reporting the crime.