Armed thieves rob Vajreshwari temple in Vasai, flee with 12 lakh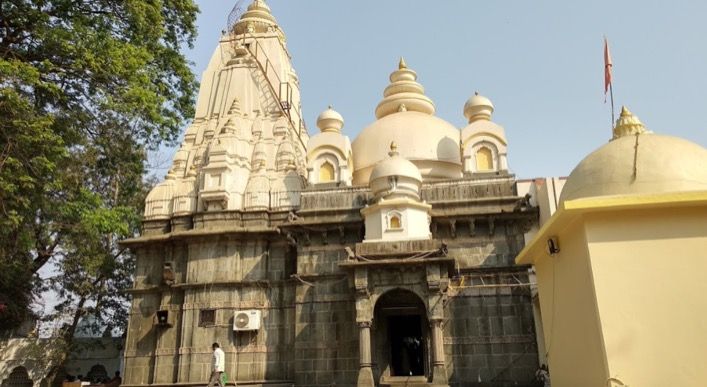 A group of unidentified thieves looted around Rs 12 lakh from the coffers of the famed Vajreshwari temple in Vasai during the wee hours of Friday.
The temple is located on Killa road in the twin city of Vasai-Virar.
According to an official from Palghar police, at least 4-5 persons armed with swords and choppers swooped on the temple premises around 3 am and tied up the lone security guard.
Then they entered the temple and broke open the coffers containing the devotees' offerings.
Following the robbery, the police closed down the temple on Friday for investigation. The closure, however, did not go down well with locals, many of whom staged a protest against the shutdown.
Meanwhile, cops have started questioning locals in a bid to identify and trace the perpetrators.
The temple is considered among the symbols of the erstwhile Maratha empire's glory. Situated on a hillock accessible by 52 steps, it was constructed 280 years ago on the orders of General Chimaji Appa, the younger brother of Peshwa Bajirao I.
It was his way of gratitude to the Vajreshwari Devi after he successfully liberated the Maharashtra coast from the grip of the Portuguese and captured the Bassein Fort in Vasai in 1739.
The temple, which has a dozen hot water springs in its vicinity, is thronged by visitors and is among the most popular tourist destinations in the area.