Amid rains and delays, high-speed Talgo finally arrives at Mumbai Central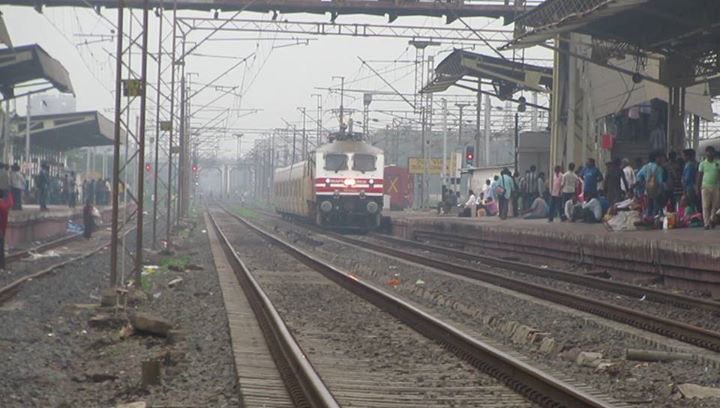 Amid heavy rains and delays, the high-speed Spanish made Talgo train finally arrived in Mumbai at 11 am on Tuesday.
The nine-coach train, when commissioned, is expected to reduce the minimum travel time between Mumbai-Delhi by 3 hours. Currently, the Rajdhani, which clocks in 130 km/h, is the fastest train on the route, covering the distance in 16 hours.
The train left for Mumbai from Delhi around 7:55 pm on August 1, aiming to maintain a speed between 130 to 150 km/h throughout the journey.
While the train was expected to reach Mumbai around 8:30 am, heavy rains caused the track between Vapi-Bhilad to get washed out, resulting in a delay. The train finally arrived at Mumbai Central Station around 11 am.
The Talgo had recorded a 50 minute gain from the scheduled run up to Ratlam.
These trial between Mumbai and Delhi will continue over the next 15 days to test the tracks for cruising speeds of 130 to 150 km/h. The second trial will be held on August 5, the third on August 9 and the fourth and final on August 14.
The second trial between Delhi and Mumbai is also expected to be at 130 km/h. However, the train will be run at a speed of 140 km/h during the third trial run.
"Then the fourth trial will be at 150 kmph with higher speed on the curves. We expect that it is likely to take 11 hours 30 minutes at 150 kmph to reach Mumbai," railway official Hemant Kumar told news agency PTI.
Earlier, the Talgo completed the Mathura-Palwal stretch at 180 km/h, covering the 84 km distance in 38 minutes.
After the Mumbai-Delhi trial runs, another round of testing will be done by Commissioner of Railway Safety (CRS), following which the Railway board will take a call on the route, operational aspects and commercials.
According to Saurabh Gupta, Additional Divisional Railway Manager (ADRM), Western Railway, the Talgo is expected to start service around March 2017.
#talgotrain #crossing #vadodarastn @ZeeNews @IndianRailUsers @RidlrMUM @mumbairailusers @wc_railway @LocalPressCo pic.twitter.com/vrlZmKRPY6

— Kavita sharma (@thekavitasharma) August 2, 2016