CA Intermediate (IPC) exam 2016 result out today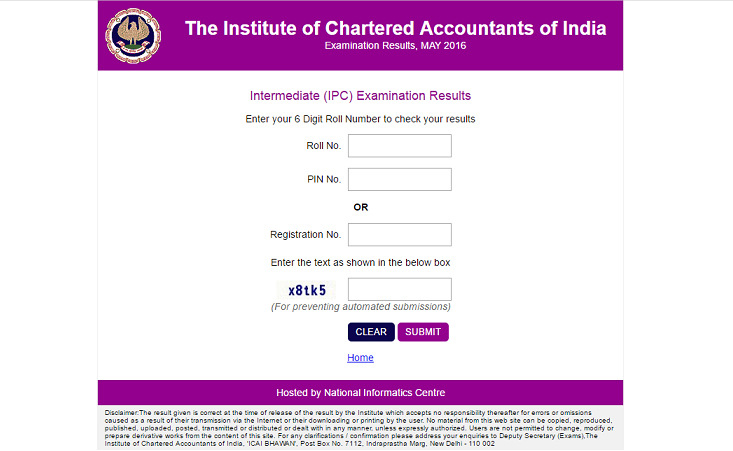 At 4 pm on Tuesday, the Institute of Chartered Accountants of India (ICAI) will be declaring the results for the Chartered Accountants Intermediate Integrated Professional Competence (IPC) exam conducted in May this year.
The ICAI also allowed candidates to register for the results prior to the actual announcement. Applicants could simply fill their names, roll number and email ID and receive the results upon declaration via email.
Those who have not pre-registered to receive the result via email, can get the result by following the below steps:
Website:
1. Go to ICAI website: www.icai.nic.in
2. Click the link for Intermediate (IPC) results
3. Enter the roll number, PIN number OR Registration number and hit 'submit'
4. The result will be displayed on screen
5. Take a printout of the result for future reference
SMS:
1. For IPC result, send a SMS to 58888 with CAINTER(space)XXXXXX (XXXXXX is your 6-digit roll number)
Note: The number is valid for all mobile service providers and networks.
The all-India merit list of candidates securing a minimum of 55 percent and up to 'Rank 50' will be also be declared on the ICAI website later in the day.
More details: www.icai.nic.in.