Balasaheb tolerated BJP, I won't: Sena chief Uddhav Thackeray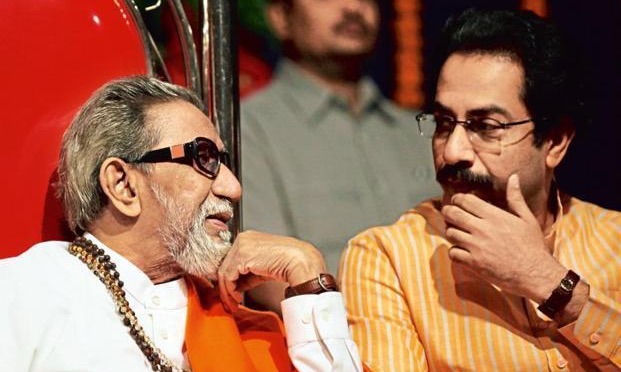 In yet another scathing attack on its former ally, Shiv Sena chief Uddhav Thackeray on Friday said his father Bal Thackeray may have tolerated the BJP's misdeeds, but he would not do so.
Uddhav, addressing a campaign rally at Dahanu for Shriniwas Wanaga, said his party put up with the BJP for the sake of Hindutva for 25 years. Wanaga is Sena's candidate for the May 28 Palghar Lok Sabha seat by-election.
"Balasaheb tolerated it (BJP's misdeeds). We have had enough of it, and I will not tolerate this anymore," he said.
Referring to Chief Minister Devendra Fadnavis's comment during the campaign that Shiv Sena is no longer the party which Bal Thackeray had founded, Uddhav said, "The BJP of today is not the original BJP of (Atal Bihari) Vajpayee. It has become a BJP of (Narendra) Modi."
The Sena chief also promised that he would fight against the proposed land acquisition in the district for the Bullet Train project. Uddhav's estranged cousin Raj Thackeray has also opposed the move.
Uddhav's remarks came a day after an editorial in party mouthpiece Saamana dubbed the BJP as a 'mad murderer' that is stabbing anyone coming in its way.
The Sena also slammed Uttar Pradesh Chief Minister Yogi Adityanath for not removing his footwear while garlanding the photo of Maratha warrior king Chhatrapati Shivaji during a public rally in Virar two days back for Palghar Lok Sabha bypoll.
"The hypocrite chief minister of Uttar Pradesh, who visited Palghar for poll campaign, said the Sena has stabbed the BJP in the back. This shows they have not understood the history or Chhatrapati (Shivaji)," the editorial said.
"Today, the BJP has become a mad murderer that stabs anybody coming in its way," it alleged.