Bandra, Khar and Santacruz witness 8 hour intermittent power cut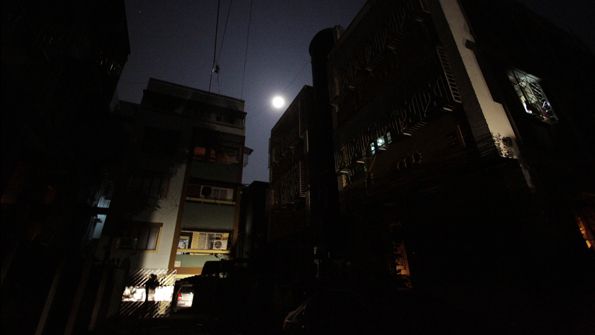 A sizable chunk of Mumbai's populous and affluent suburban neighbourhoods in Bandra, Khar and Santacruz saw an eight hour power cut on Monday, barring a few hours of intermittent power supply.
The power interruption was caused due a problem with the Reliance Energy network.
The power outage affected both residential and commercial units located at Bandra (W), Khar (W), Santacruz (E) and Santacruz (W). In most areas, the outage lasted from 4 pm till midnight.
Incidentally, Mumbai has access to uninterrupted power supply unlike most other cities. Even in case of outages, a failsafe ensures that power from other sectors is routed to the financial capital. As a result, the country's financial seldom sees power cuts.
However, the rarity also implies that the city is barely equipped to handle interruptions lasting this long.
Even though large commercial units like malls, theaters and restaurants were relatively unaffected due to power backups, the same cannot be said about residences or small shops who were caught completely unaware.
The power cut impacted hundreds of residential buildings and business establishments which have no backup and rely completely on their power supply firm.
The sweltering summer and the above normal day temperatures only worsened the situation.
"It was impossible to sit at home or go out even in the evening due to the extreme heat and humidity. One can understand an outage of a few minutes or an hour, but to face it for over eight hours in April is impossible," said Manthan Shah, a Pali Hill resident.
Reliance Energy, the firm responsible for supplying power to the area, was quick to acknowledge the issue. In a statement, it assured customers that their technical team was striving hard to restore power supply. No time estimate was given.
In a later communication, the company said that had deployed diesel generators (DG) to provide temporary respite while it continued to work on progressively restoring the power supply in the affected areas.
Although the power was temporarily restored in some areas, the rotational load-shedding was done sporadically and lasted anywhere between one to two hours with gaps.
Around 9 pm, Reliance Energy issued another statement outlining the cause of the outage and provided an estimate for restoring power.
"Spurt in power demand due to persistent summer heat resulted in multiple abnormalities in the concentrated area of Bandra (West). To maintain network stability load shedding for one hour is carried out. The field teams are working on war footing basis so as to restore the supply to normalcy by 10:30 pm," the statement read.
The power supply in areas near Khar station, Hill Road and Almeida Park was restored between 11:30 pm to 12:30 am.
"Our power supply was restored at 12:10 am. The only respite was that we were able to use the ACs, charge phones and use the lifts during the three intervals when the power was temporarily restored," Harmeet Lugani, a Khar (W) resident, told Local Press Co.