Bandra ranked 7th 'cleanest' railway station India, sole entrant from Mumbai in top 10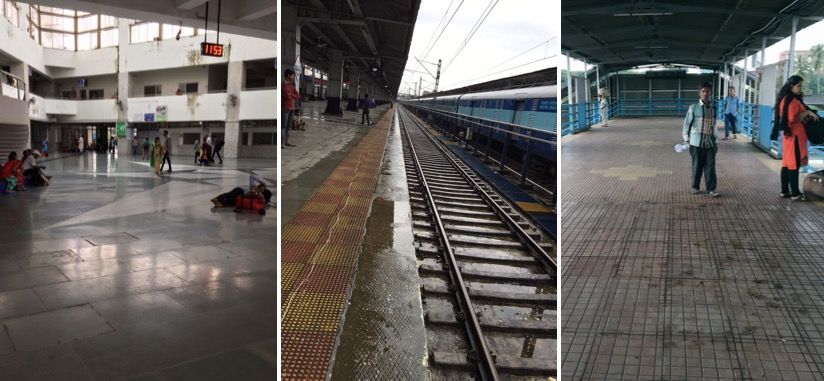 Bandra Terminus has been ranked the 7th cleanest railway station in India, and the only one from Mumbai to make it to the top 10, in a nationwide railway cleanliness survey.
The survey, sanctioned by the Railway Board and conducted by the Quality Council of India (QCI), covered a total of 407 stations.
The stations were ranked on the basis of cleanliness, parking area, main access among other parameters as a part of railways' 'Swachh Rail, Swachh Bharat' campaign. Passenger feedback was also taken into consideration while deciding the rankings.
The stations included 75 from the 'A-1' category (contributing over Rs 50 crore in passenger revenue) and 332 from the 'A' category (contributing Rs 6-50 crore in passenger revenue). The results were declared on Monday.
Highlights of the results pertaining to the Mumbai Suburban Network:
* Bandra was adjudged the 7th cleanest station in the country, showing a massive improvement over the last two years when it was ranked 60th (2016) and 15th (2017).
* No other station from the suburban network featured in the top 10.
* Rankings of other prominent stations: CSMT – 13th (44th in 2017), Lokmanya Tilak Terminus – 35th (60th in 2017), Mumbai Central – 40th (27th in 2017), Dadar Station on CR – 49th (70th in 2017), Thane – 57th (68th in 2017) and Kalyan – 74th (63rd in 2017).
* Eight of 34 CR stations and four out of 28 WR stations featured in the top 100. Among the 16 zonal railways, WR came 5th and CR was ranked 8th, five slots down from 2017.
At the national level, the cleanest stations in A-1 category were Jodhpur, Jaipur, and Tirupati. Similarly, the cleanest stations in A category were Marwar, Phulera, and Warangal.
As for the dirtiest stations, Mathura, Kalyan, and Gwalior were ranked lowest in A-1 category, while Shahgunj, Phaphund, and Sasaram were rated as the dirtiest in A category.
Meanwhile, both CR and WR have pledged to improve the rankings of their respective stations in next year's survey by deploying an array of improvements like mechanized cleaning, increasing number of cleaning cycles, leveraging passenger feedback among others.