Woman dies after tree branch falls on her in Chembur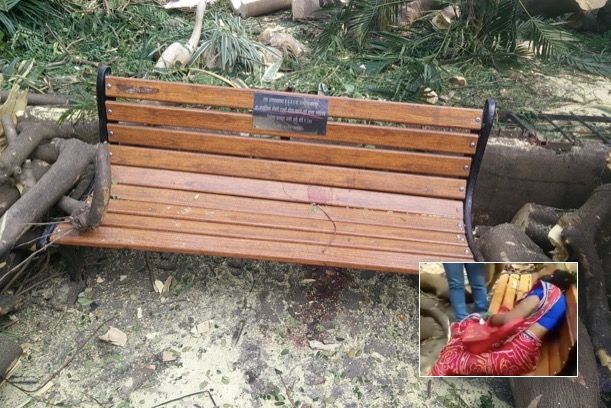 A 45-year-old woman died after a tree branch fell on her head while she was sitting on a bench in Mumbai's Chembur area on Thursday morning.
This is the second such incident in the area in the recent past. A former Doordarshan anchor had died after a coconut tree fell on her earlier this year.
The victim, Sharada Godekar, was sitting on a bench outside Diamond Garden in Chembur (East) when a branch of a Gulmohar tree fell on her at around 11 today morning, said Shashikant Mane, senior police inspector attached to the Govandi police station.
Godekar, resident of Gautam Nagar in Trombay, worked as domestic help.
She sustained serious head injuries and was taken to a Shatabdi hospital by police where doctors declared her dead on arrival.
The Brihanmumbai Municipal Corporation (BMC), responsible for the maintenance of trees in the city, has claimed that the tree was in good health as per the last inspection conducted three months back.
"The only conclusion is that the roots of the tree grew weak, and could not support the height of the tree. Otherwise, the tree was in good condition," Harshad Kale, assistant commissioner of the M-west ward, told Hindustan Times.
Kale speculated that the strong winds over the last three days due to cyclone Ockhi might have damaged the tree.
In July, Kanchan Nath, a former Doordarshan anchor, died after a coconut tree collapsed on her in Chembur when she was out on a morning walk.