BJP candidate's win in Bhandup BMC bypoll takes its tally to 82, Sena stands at 84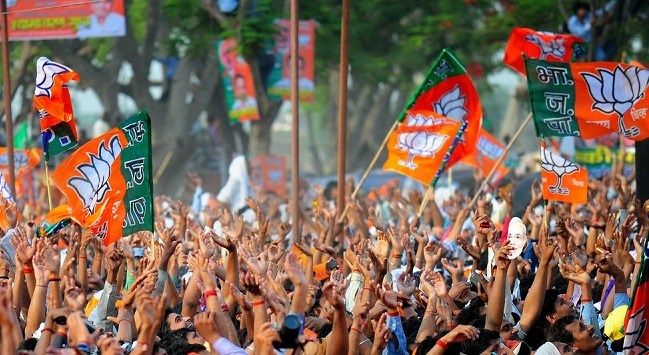 The Bhartiya Janta Party (BJP) has inched closer to Shiv Sena's tally in the Mumbai civic body after its nominee won the Brihanmumbai Municipal Corporation (BMC) bypoll from Bhandup on Thursday.
According to BMC officials, BJP candidate Jagruti Patel polled 11,129 votes in ward no. 116, while the Sena nominee, Minakshi Patil, got 6,337 votes.
Patel's convincing victory, with a gap of 4,792 votes, has taken BJP's tally in the 227-member BMC to 82. Sena, on the other hand, continues to lead with 84 seats.
The by-elections were conducted following the untimely demise of Congress corporator Pramila Patil on April 25. The party had fielded Pramila Singh as its candidate this time, but failed to retain its seat.
The election was held on Wednesday and saw an aggressive campaign by both the BJP and the Shiv Sena.
This report has been covered in a shortened or snippet format to ensure the most crucial information is published in the shortest possible time. The report may be expanded to a full length article if the story develops further or more information becomes available.