Fire breaks out in computer lab of Mulund College of Commerce, no casualties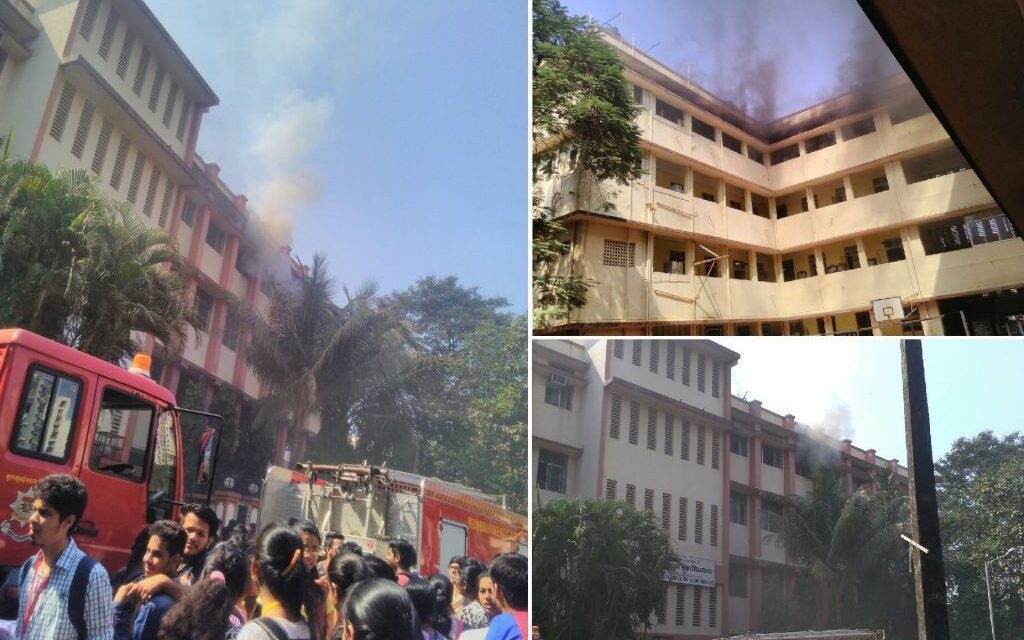 A fire broke out in the premises of Mulund College of Commerce (MCC) in Mulund, Mumbai on Wednesday evening.
The blaze started around 3 pm, originating in the computer lab located at the top floor of the main building. The college was immediately evacuated following the incident.
Fire tenders rushed to the spot and the fire was brought under control by 4:10 pm.
According to preliminary information, the fire was caused due a short circuit in one of the ACs inside the computer lab. All the equipment inside the lab, along with 15-20 computers, were completely gutted in the fire.
No casualties were reported.
An onlooker claimed that the fire had caused a panic initially, but the college authorities ensured that the students were evacuated safely. Many students were seen heading home following the incident.
The college, located at SN Road in Mulund West, was founded in 1970 by Late Babasaheb Pethe and Late Baburao Paranjape among others. It is one of the top commerce colleges in the city.
Further details are awaited.
Note: The report was added immediately after the incident. It will be updated as and when more information becomes available.