BMC chief takes a train ride to inspect pre-monsoon work on Harbour line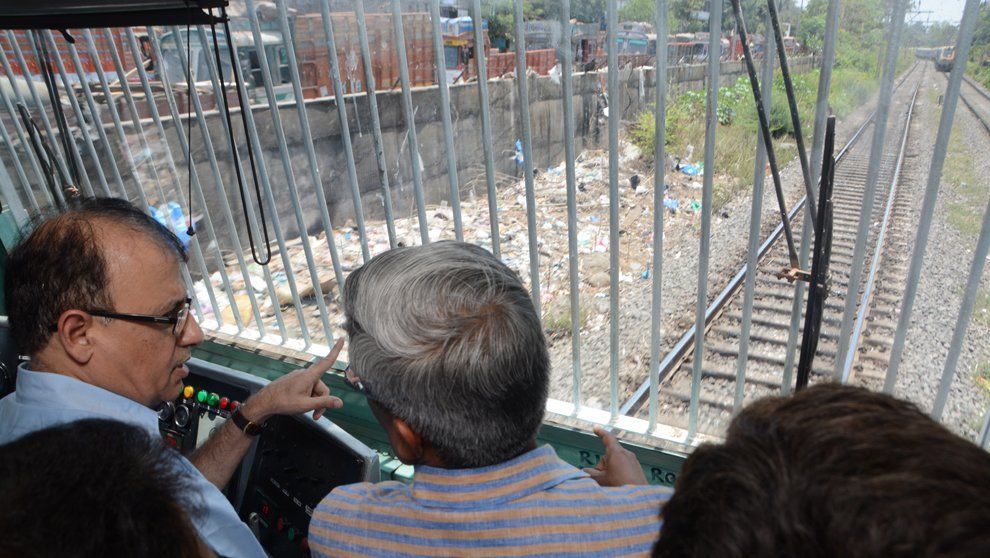 Ahead of the upcoming monsoon season, top civic and railway officials carried out an inspection of the ongoing cleaning and desilting work of culverts and nullah flowing alongside tracks on Mumbai's Harbour line.
Brihanmumbai Municipal Corporation (BMC) Commissioner Ajoy Mehta and General Manager of Central Railway D K Sharma were overseeing the inspection carried out on Thursday.
The officials reviewed the progress of the cleaning and desilting work on the Harbour corridor, part of the Central Railway, to ensure tracks are not flooded during the monsoon, said a civic official.
Mehta asked the Railway officials to ensure nullahs are unclogged before monsoon so that train services are not affected during rains, he said.
While such inspections are carried out by the railways every year, this was the first time in the recent past when the civic body chief was a part of this initiative.
A statement issued by the civic body said Mehta visited Masjid, Sandhurst Road, Wadala, GTB Nagar, Chunabhatti, Govandi and Mankhurd stations.
Among the city's three suburban corridors, Harbour line witnesses the maximum number of disruptions each year during monsoon owing to its relatively older infrastructure.
This report has been covered in a shortened or 'Snippet' format to ensure the most important piece of information is relayed in the shortest possible time. If the story develops further or more relevant information becomes available, we will expand it into a full length article.