BMC Elections: Thousands cry foul over missing names, only 63 file complaint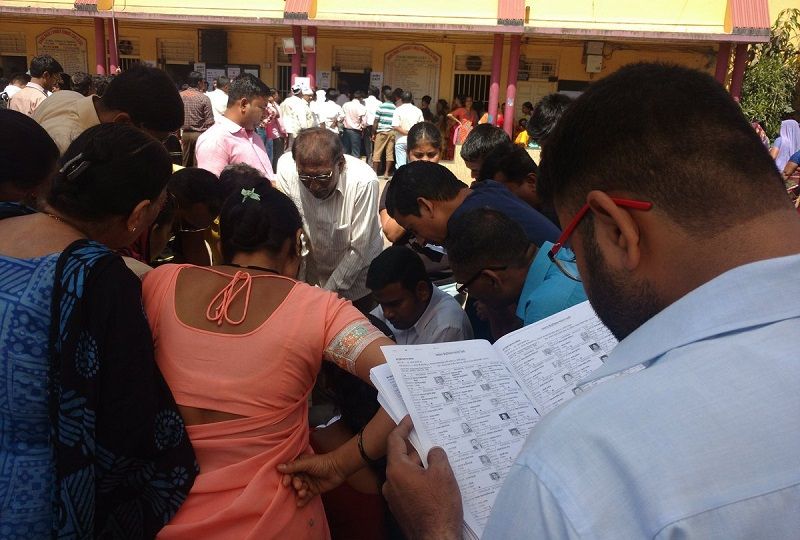 A month after the BMC elections, during which thousands of eligible voters alleged that they couldn't exercise their civic right as their names were missing from the final voters list, only 63 have come forward and filed a complaint with the election department.
During the February 21 election to Brihanmumbai Municipal Corporation (BMC), many voters could not find their names on the electoral roll.
According to one estimate, more than 2,000 people turned up to vote on election day, only to find their names missing from the voters list.
In areas like Dadar and Mankhurd, citizens staged protests. Others took to social media to express their angst.
Political parties like the Shiv Sena, meanwhile, claimed that the number was much higher. Sena leader Anil Parab, for example, had said that the names of over 12 lakh citizens from Marathi areas were missing.
In the wake of the uncertainty and outcry over missing names, RTI activist Anil Galgali filed an application with the BMC election department, seeking to know the number of complaints received by it with regard to the missing voter names.
In its reply, the department's administrative officer has said that only 63 written complaints have been received till date.
"If people were unhappy about their names being deleted from voters' list, they should have come forward and lodged their complaints. Since it has not happened, it raises questions over the lack of seriousness about voting rights," Galgali said.
In the BMC elections held in 2012 and 2017, the number of voters stood at 1,02,86,579 and 91,80,555, respectively. In comparison to 2012, the number of voters was 11,06,024 less this time.
The election commission deleted the names of 11 lakh non-voters from the voters' list to prevent electoral manipulation. The deletion of names also, inadvertently, led to the increase in voter turnout, which at 55.5 percent was the highest in 25 years.