BMC proposes creation of 11 km long cycle track in south Mumbai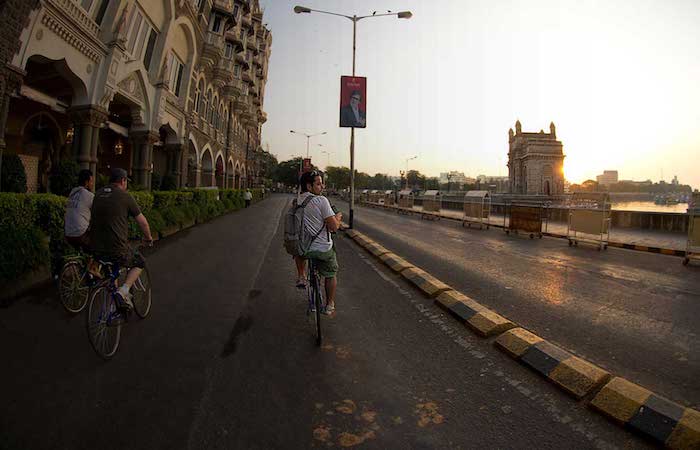 In a welcome news for cyclists in the city, the Brihanmumbai Municipal Corporation (BMC) has proposed to come up with an 11-km-long cycle track in Mumbai over the weekends.
In a statement issued on Friday, the civic body said the cycle track will be operational between the National Centre for Performing Arts (NCPA) in south Mumbai and the Worli-end of the Bandra-Worli Sealink over the weekends.
BMC, the country's richest civic body, has invited sponsors to help it realise the plan.
"From NCPA to Wilson College via Babulnath to Haji Ali and from Haji Ali to Worli, this 11-km stretch has been proposed to prepare for cycle track which will be used by the cyclists on Sundays or Saturdays only between 6 am to 11 am," the statement issued by the civic body said.
"The basic infrastructure for the cycle track will be developed by the civic body. However, arranging bicycles, operation and coordination with different stakeholders and cycle enthusiasts will be undertaken by the industrialists, NGOs or other organisations and therefore, they are requested to come forward and contact at the A administrative ward of the BMC by October 13," it stated.
An official, who did not wish to be named, told news agency PTI that in lieu of the arrangements, maintenance and operation of the cycle tracks, sponsors would be eligible to use the stretch for their own advertorial display, that will be discussed only after the parties come forward and express their willingness.
This report has been covered in a shortened or snippet format to ensure the most crucial information is published in the shortest possible time. The report may be expanded to a full length article if the story develops further or more information becomes available.