BMC to shift, evict almost 250 hawkers from Bandra's Pali Hill for road widening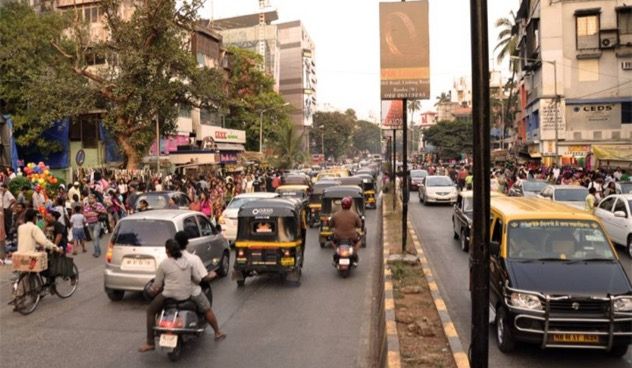 The BMC is set to remove all hawkers operating from Hill Road in Bandra, one of Mumbai's busiest shopping streets, to make way for road widening ahead of monsoon.
Over the last two decades, Hill Road has seen a staggering rise in the number of hawkers, making it a nightmare for local residents and motorists.
However, according to a Mumbai Mirror report, the civic body has now decided to permanently shift 45 licensed stall owners operating from the area to Pali Municipal Market. In addition, 200 illegal hawkers will be evicted.
Back in January, much to the dismay of residents, the BMC had marked a stretch of Hill Road as a 'hawking zone'. The hawkers who were operating from the designated zone are among those who will have to shift to the Pali market.
The civic body has been forced to go back on its earlier decision after coming to the conclusion that removing hawkers is the only viable means of decongesting the stretch.
"Traffic jams are mainly due to a slew of stalls, legal and illegal. It just gets worse during the evenings, especially on weekends and public holidays. Municipal commissioner Ajoy Mehta has approved shifting of 44 licensed hawkers and an Aarey stall to the Pali market, which will be ready for operations by April 30," a civic official from H-West Ward told the daily.
Apart from removing hawkers, any portion of commercial establishments that is the way of road alignment will be demolished and the owners will be compensated by allowing them to construct vertically.
While the move has been lauded by residents, who have been demanding a change to this effect, many licensed hawkers that have been operating from the area since years have raised concerns over losing their livelihood in wake of the shift.