Government puts 'no helmet, no fuel' rule on hold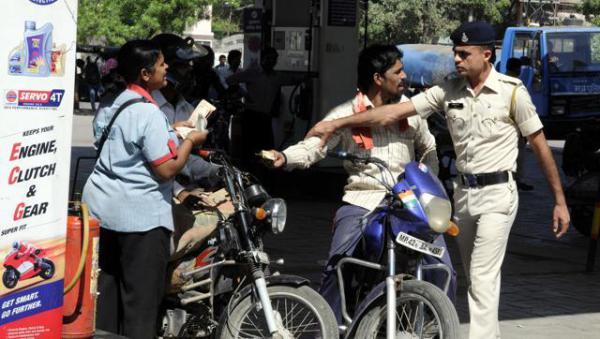 On Friday, Transport Minister Diwakar Raote informed the State Assembly that the Maharashtra government has decided to reconsider the 'no helmet, no fuel' rule.
However, the minister added that petrol pump owners will still be required to intimate transport authorities about the vehicle numbers of two-wheelers where the rider was without helmet.
Raote had announced last month that from August 1, no two-wheeler riders will be sold petrol at pumping stations if they are not wearing helmets. These rules put the onus on petrol pump owners, who had threatened to go on strike if the rule was implemented.
In the wake of the fierce opposition from petrol pump owners, Chief Minister Devendra Fadnavis said the government decided to reassess the feasibility of the plan's implementation.
Speaking in the Assembly on Thursday, Fadnavis had said the state government decided to implement strict road safety-related rules to reduce the number of casualties in road accidents.
"Besides making helmets compulsory, we wanted to tap ways to get riders to wear them, and hence announced the compulsion of helmet-for-fuel. Our intention was positive as the percentage of two-wheeler riders who don't wear helmets and meet with fatal accidents is high," Fadnavis had said.
The Opposition had also raised the issue in the Lower House, claiming that it was against public sentiments.
Former Deputy Chief minister and Nationalist Congress Party leader Ajit Pawar said while the government's intention was sincere, the policy was not practical. "Groups in Pune are preparing to make helmets available outside petrol pumps for Re 1, just for refuelling purposes. This will defeat the original purpose," he had said.
The CM concluded that the government will look into measures to increase awareness among riders. Meanwhile, the implementation of 'no helmet, no fuel' rule has been put on hold.