Complete list of who can accept old Rs 500 & 1000 notes till Nov 24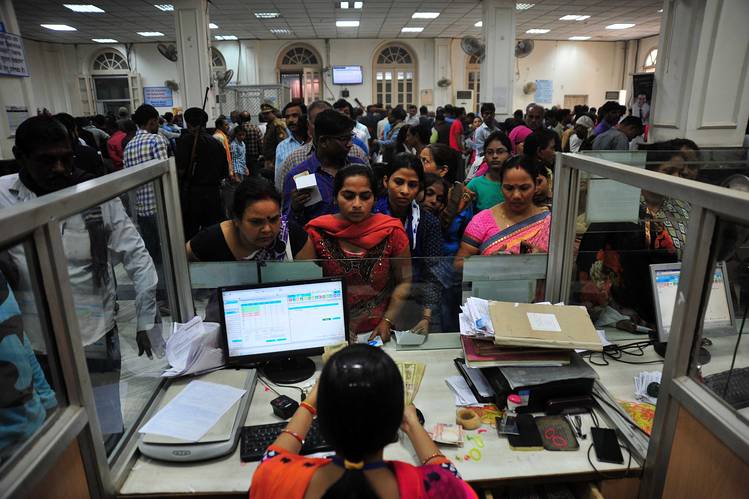 The Government on Monday announced that old Rs. 500 and Rs. 1,000 notes can to be used until November 24 for certain transactions, providing respite to millions of cash-stripped Indians who are still trying to withdraw or exchange old currency notes.
"Exemption on old series of Rs 500, 1000 notes for certain categories extended till November 24 midnight," said Shaktikanta Das, Economic Affairs Secretary.
The announcement was made following a special meeting during the wee hours of Monday, in which Prime Minister Narendra Modi took stock of the government's demonetization policy.
The meeting was attended by Cabinet Ministers Rajnath Singh, Arun Jaitley, Venkaiah Naidu, Piyush Goyal and other top officials from the Finance Ministry.
The time limit to use old notes for paying household utility bills, fuel, taxes and fees as well as purchases from co-operative stores was set to expire on November 14 (tonight), but in a huge relief, the government has extended the deadline by ten more days.
In addition, the government has also approved the use of old currency at additional places.
Here's a complete list of who can accept old Rs 500 and Rs 1,000 notes till Nov 24:
* Government hospitals
* Railway ticketing counters
* Public transport
* Electricity and water bills
* Airline ticketing at airports
* Milk booths
* Crematoria/burial grounds
* Petrol pumps
* Metro rail ticket counters
* Highway and road toll operators
* Government and private pharmacies for purchase of medicines on doctor prescription
* LPG gas cylinders
* Railway catering
* ASI monument entry tickets
Other important updates pertaining to demonetization:
* The withdrawal limit from ATMs has been extended from Rs 2,000 to Rs 2,500.
* The exchange limit from banks, post offices has been increased from Rs 4,000 to Rs 4,500.
* The government has introduced new Rs 500 notes, which is expected to ease pressure on banks and improve liquidity.
* Micro ATMs are being set up to dispense cash against debit and credit cards.
* Special queues will be formed for disabled and senior citizens at banks.
* A special task force, headed by Reserve Bank of India deputy governor, has been formed to expedite the process of recalibrating ATMs.