Coronavirus Cases: Mumbai tally jumps to 377, Maharastra reaches 635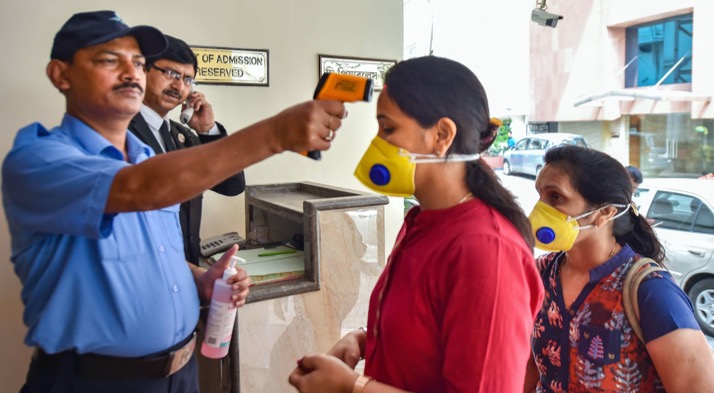 The steep upward trend of coronavirus cases continued on Saturday after 145 new COVID-19 cases were reported in Maharashtra, taking the state's tally to 635.
More than half of the cases are from the country's financial district Mumbai, which has witnessed 377 cases to date. The city also accounts for the highest coronavirus-related deaths, with 22 fatalities out of total 32 in the entire state.
On Saturday, six deaths were reported in the state, of which four were from Mumbai.
Of the four patients who died, three had 'co-morbidities' (pre-existing health issues) while another had 'age-related risk factors', the BMC said in a statement.
The casualties from Mumbai include a 67-year-old retired BEST driver with diabetes, a 53-year-old asthma patient, a 43-year-old woman with heart disease, diabetes & chronic lung disease, and a 70-year-old man with no pre-existing conditions.
Apart from the city, one death each was reported from Mumbra (57-year-old diabetes and hypertension patient) and Amravati (47-year-old with asthma).
As studies show, patients with pre-existing conditions like diabetes, asthma, hypertension, etc remain most vulnerable to the novel coronavirus and account for most fatalities.
Health officials have attributed the steep rise in cases on Saturday to the inclusion of data from private testing labs, which was included after four days.
Meanwhile, the city has ramped up its testing facilities and tested over 10,000 people to date, the highest in the state. The higher testing rate will show a realistic picture of the spread and help contain the virus in the long run, civic officials said.
As per the 9 pm update issued by ICMR, the country has witnessed a total of 3,374 confirmed cases to date of which 3,030 are active and 267 have healed. The nation-wide death toll stands at 77.