Costa Cruises announces cruise from Mumbai to Maldives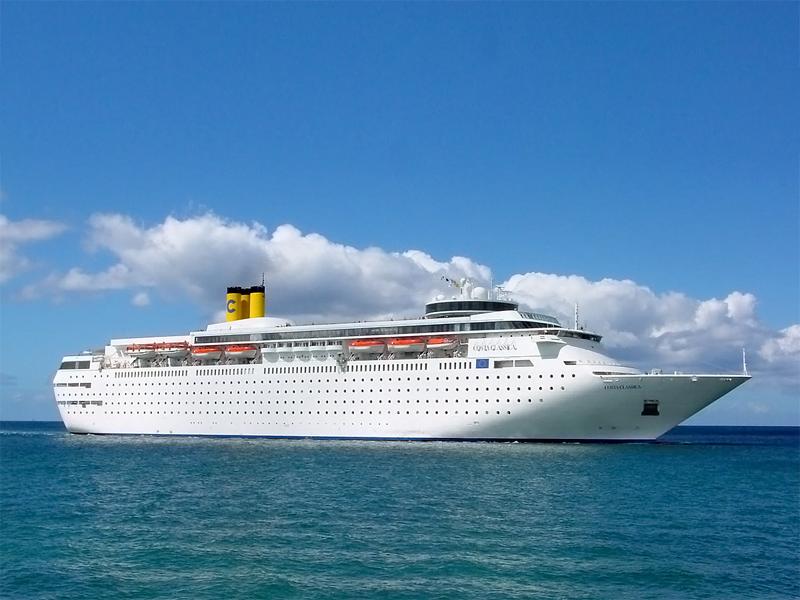 Europe's leading cruising company Costa Cruises announced the introduction of its maiden cruise service from Mumbai to Maldives in a press conference on Tuesday. The announcement comes in the wake of Shipping Ministry's plans to develop Mumbai Port Trust as a port of call for cruise liners.
The service, operated by Costa neoClassica, will make weekly trips starting December 16. The initial plans include trips till March 18, 2017. The tariff for the week-long journey starts at Rs 42,000 per person inclusive of port taxes.
With over 650 cabins, Costa neoClassica will be the first large-sized ship to cruise between Mumbai and Maldives. It has a capacity of 1,700 passengers and includes sea-view cabins and suites with private balconies.
The cruise is fully-equipped with a Casino, Theatre, Disco, Ballroom, Grand Bar and plenty of other entertainment options. It even boasts of a wellness center is spread across 1,300 sq. m with a gym, treatment rooms, sauna and steam room. Travellers will also be able to enjoy a variety of Indian cuisine, with on board restaurants fully equipped to cater to special requirements of Indians including Jain food.
The journey will have designated stops at New Mangalore and Cochin enroute Maldives. On the return trip, the vessel will halt at Colombo (Sri Lanka) and Goa's Mormugoa port, before arriving in Mumbai.
Buhdy Bok, President of Costa Group Asia said, "For many travellers, the holiday often starts after some sort of a long journey. But now, like never before, Indians will have the opportunity to start holidaying right from their doorstep; from Mumbai, India's largest metropolis."
"It is a proud moment for us to have Costa neoClassica to be home-ported at India's premier Mumbai Port. The Mumbai Port has long been the principal gateway to India, playing a crucial role in sea trade and the development of the national economy, trade and commerce and the prosperity of Mumbai city in particular," said Chairman of Mumbai Port, Sanjay Bhatia.
"Modern Indian travellers are now seeking a different kind of thrill and cruise holidays are now featuring on the Indian traveller's 'must-experience' list. The fact that Indians can now embark directly from Mumbai, not only makes the process hassle-free and visa-free, but also saves the traveller costs and time," added Nalini Gupta, Managing Director, Lotus Destinations.