8 Muslim youths from Thane carry out last rites of Hindu elderly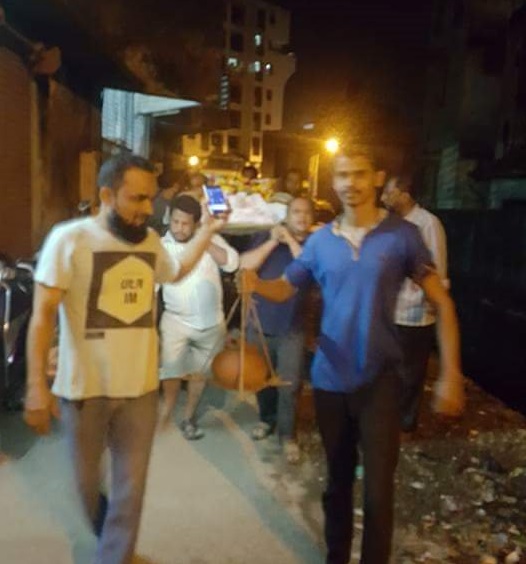 A group of Muslim youths from Mumbra were lauded by the community for carrying out the funeral rites of a Hindu elderly, who passed away in the middle of the night on Monday at Kausa in Thane District.
The 65-year-old man resided at Room No. 16, 2nd floor, Mehmood Apartment in Almas Colony at Kausa in Mumbra, along with his wife. According to preliminary information, no Hindu men were in the vicinity at the time of his demise.
With no one to take care of the last rites of the deceased, identified as Waman Kadam, the eight youths took the initiative of preparing for his funeral. They purchased necessary ritualistic items like bamboo, rope, earthen pots, incense sticks as well as cloth and a thatched mat.
Following which, the youths carried his body to the crematorium at around 3 am and performed the last rites.
The gesture reportedly did not go unnoticed with Mumbra-Kalwa MLA Jitendra Awhad, who posted about the incident on his Facebook page. Apart from the adulation received from the MLA, the residents of the Muslim dominated Mumbra community also lauded the youths for their actions.
The youths who carried out the procession were Khalil Pawne, Fahad Dabir, Nawaz Dabir, Rahil Dabir, Shaban Khan, Maqsood Khan, Farooque Khan, Mohammad Kasam Shaikh.