CR to dismantle FOBs at Kurla, Vikhroli, Bhandup, Diva & Kalyan stations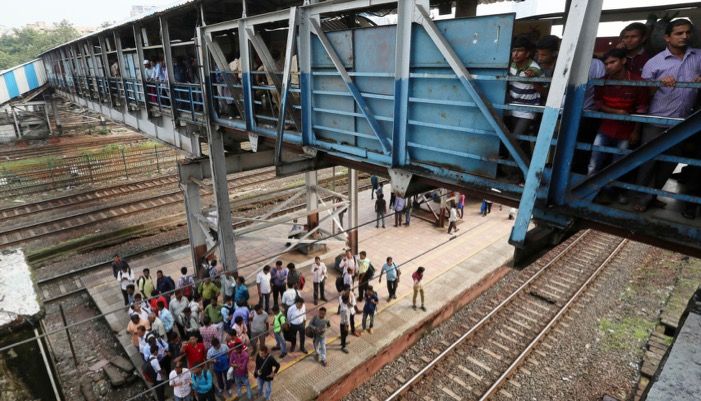 The Mumbai division of Central Railway is set to dismantle five foot-over-bridges on the suburban section in a bid to prevent any untoward incident.
The FOBs include the ones at Bhandup, Kurla, Vikhroli, Diva, and Kalyan Junction stations. One bridge will be dismantled each week, starting April, and all five will be taken apart before the end of the month.
All five are among those that were inspected by a joint team of Railway Officials and IIT-Bombay following the Andheri bridge collapse in July 2018.
During the inspection, the team checked a total of 178 FOBs and 81 rail-over-bridges on CR. Of the 178 FOBs, two were deemed unsafe and shut immediately while maintenance was recommended for 30 others.
The five FOBs are among the 30 that needed repairs. However, railway authorities noted that while the structures were not entirely unsafe, it was better to dismantle them instead of extending their life.
Additionally, alternate FOBs have been built at all affected stations to ensure minimal inconvenience to commuters.
Further, speculation was rife that the action comes in the aftermath of the CSMT bridge collapse last week. But, CR CPRO Sunil Udasi clarified that the action had been planned in advance.
"The FOBs have been planned to be dismantled one per week starting next week on age cum condition basis. This was planned well in advance even before CSMT public FOB incident. Tender was floated well before the incident," he said.
At least, six people were killed and over 30 injured after a portion of the Himalaya bridge connecting the busy CSMT to the area near the Times of India building collapsed last Thursday.