Doctors busy dancing at Chembur hospital, turn patients away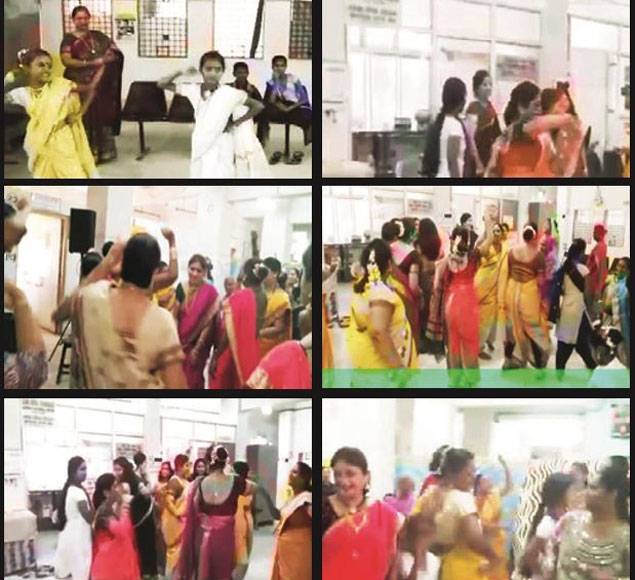 Local Press Co 5-point Snippet
1. Over 20 female staff members including doctors, nurses and helpers from a Chembur based hospital are facing an inquiry over organizing a song and dance festival in the hospital's OPD.
2. The incident came to light when an unidentified complainant shared a video of the 'haldi kumkum' event, organized at Chembur's Diwaliben Mehta Hospital on March 2, with the BMC's health department.
3. The complainant alleged that the staff was busy preparing for the event since 10 am and by noon the OPD had transformed into a party scene with the staff playing songs on the loudspeaker and dancing to it. Other than breaching the 'silent zone' rule, it also mentioned that on the particular day, the OPD treated less than half the patients it treats normally.
4. Hospital authorities, on the other hand, have refuted the claim and said that the OPD treated 'a lot of patients' on the day. Although no exact number was given, the inquiry is underway and it's report is likely to be made public in the next 2-3 days.
5. The hospital staff claimed that while the decorations were put in the morning, they only started the program after the OPD ends at 2 pm. An employee even claimed that the complaint must have been filed by the man facing sexual harassment charges after the staff testified against him.