Doctors call off strike after 5 days, resume duties as CM promises slew of measures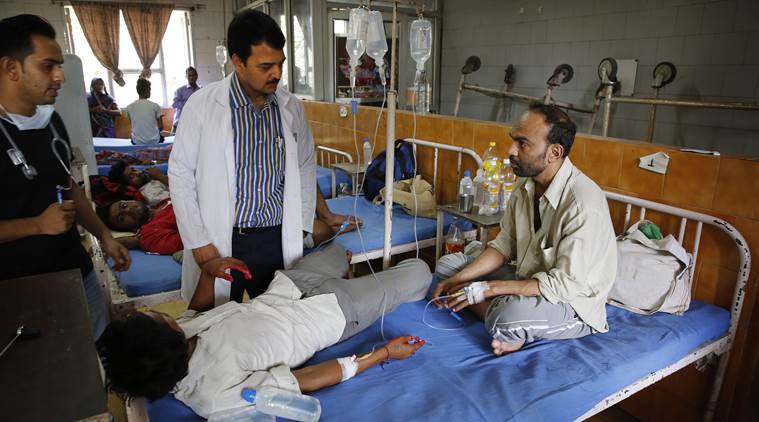 Resident doctors across Maharashtra ended their five day strike and resumed duties on Saturday morning after receiving assurances from Chief Minister Devendra Fadnavis and following the intervention by the Bombay High Court about their security.
The Maharashtra Association of Resident Doctors (MARD) said in a statement that their meeting with the Chief Minister was satisfactory.
"The state government has issued a letter of assurance and we feel our demands are being addressed. Adequate security will be deployed across hospitals. A 2-pass system per patient will be started immediately at casualty, while one pass will be allowed per patient in general wards. Visiting hours have been fixed at 7.30 am and 8.30 am in the morning, while 4.30 pm and 6.30 pm in the evening," a representative said in the statement.
The statement further stated that, because of a few irresponsible people, they can't deny the rights of the poor in getting adequate treatment.
"FIR regarding assault on doctors on duty is to be lodged strictly under the Doctor's Protection Act 2010 and by the institute. In emergency situations, an alarm to inform the staff will be installed at all government hospitals by April 30, 2017. All charges and punitive actions taken against doctors including expulsion to be revoked completely with no bearing of such actions on their academics in the future", he said.
Further adding, "The Maharashtra State security corporation has been ordered to provide essential security in all government medical colleges accordingly 1,100 security guards shall be provided for the same. In the first stage, 500 security guards shall be provided by April 5 in Mumbai."
"In the second stage Pune, Nagpur, Aurangabad, while in the third stage the entire state will be covered by April 30. Out of the guards provided, some will be armed and will be deployed at sensitive locations," representative said.
Yesterday, the doctors had called off the strike after Fadnavis gave an ultimatum to resident doctors to resume duty or face legal action.
Medical Education Minister Girish Mahajan also asserted that state doctors have agreed to resume work by 8 am on Saturday.
Although doctors at KEM hospital and JJ Hospital returned to work from 12 am itself.
More than a thousand doctors in Maharashtra were protesting since Monday, demanding better security at hospitals with the increase in incidents of attacks by patients' relatives.
The Emergency ward and Out Patient Department (OPD) have been affected the most by the ongoing strike.
The Bombay High Court earlier on Tuesday ordered Maharashtra's resident doctors to resume work immediately or face action by the management.
The court has specifically said that the hospital management is free to initiate action and contempt proceedings against the doctors on strike.
However, during a later hearing, it asked management to not take any action against striking doctors who resumed work following its order.
On Thursday, CM Fadnavis had also urged doctors to resume work to ensure poor patients don't suffer and requested them to give the government some time to ensure adequate security arrangements are put in place.