Doctors call off strike: State to deploy 1,100 guards, centralised alarm system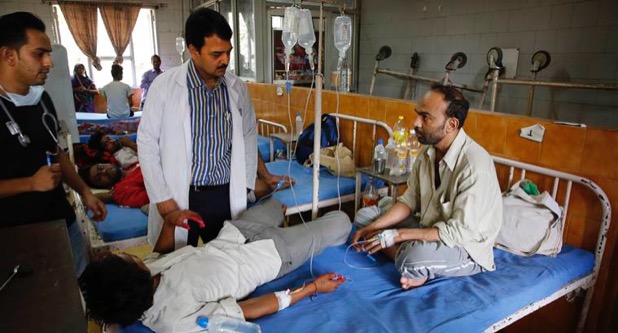 After four days of protests, resident doctors of the state-run J J Hospital called off their strike on Tuesday upon receiving a written assurance from the state government about the deployment of additional security guards.
The state has assured doctors that 1,100 security guards will be deployed in state hospitals to ensure their safety. It will also install a centralised alarm system to alert security personnel whenever necessary.
The decision was announced after a meeting between Maharashtra's Medical Education Minister Girish Mahajan and the dean & officers of the Directorate of Medical Education and Research (DMER).
"We are satisfied with the security arrangements in the hospital now. Our main concern was the security of the doctors. We have resumed work now. The Maharashtra government has accepted all our demands," Dr Akash Mane, General Secretary of the Maharashtra Association of Resident Doctors was quoted as saying.
Resident doctors of J J Hospital, Sion Hospital, St George Hospital, GT Hospital and Cama Hospital had gone on strike today to protest against the assault of two of their colleagues following the death of a patient last week.
The doctors continued protests as talks with authorities concerned failed to break the deadlock.
The doctors have been on a strike since Saturday, demanding sufficient security in the hospital to protect them against any outrage by patients' relatives.
They said hospitals were provided security guards following similar incidents earlier, but the personnel were manning the entrances.
The protesting doctors held several rounds of meetings with authorities, including medical education minister Girish Mahajan, and the hospital's dean but failed to get a "satisfactory" response, a senior member of the MARD said.
Two resident doctors, including a woman, of the J J Hospital, located in south Mumbai's Byculla area, were allegedly assaulted on May 19 by relatives of Zaida Sanaullah Sheikh (45), after she died while undergoing treatment there.
The police had registered a case under IPC sections 353 (assault on public servant), 324 (causing hurt by dangerous weapons) and Maharashtra Medical Practitioners Service Act-2010, and arrested four people in connection with the incident.
The four, identified as Mohd Altaf Anulahak Shaikh (32), Sony Sanahullah Shah (23), Rihan Sanaullah Shah (22) and Salima Khatun Sanaullah Shah (20), were later remanded in judicial custody till May 31.
A spokesperson of the MARD had yesterday said that if the strike gets prolonged, they will run a separate Out-Patient Department (OPD) for patients.