Engineering student from Virar killed by lover's friend for resisting rape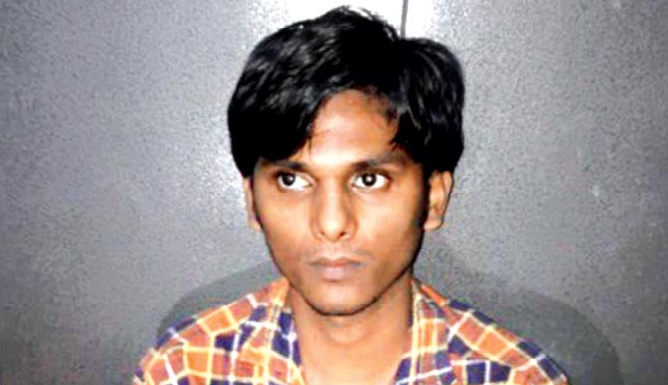 A 19-year-old engineering student was brutally murdered by her boyfriend's friend after she resisted his attempts to rape her in Virar on Friday. The victim had at least 17 deep slashes on her body.
The deceased, Aishwarya Rajkumar Agarwal, was a second year engineering student of Viva College. She would often meet her boyfriend Sohail Shaikh at his friend Deepak Wagri's flat at Om Shiv Co-operative Housing society in Virar (West).
Wagri was a vegetable vendor and his wife was working, leaving their house empty during afternoons, when the couple would come and spend time together. Aishwarya was a resident of Gokul Township and Shaikh lives at Boling Village in Thane District.
On Friday, Aishwarya arrived at Wagri's house at 2 pm to meet Shaikh like they had decided. But the 22-year-old was running late and Wagri saw it as an opportunity to force himself on her. When the victim resisted, he picked up an axe and attacked her in a fit of rage.
Before Wagri could flee, Shaikh reached his house and saw Aishwarya's body in a pool of blood. He also noticed blood on Wagri's clothes. Realising that his 28-year-old friend was somehow involved in the crime, he apprehended him with the help of neighbours and called the police.
During questioning, Wagri confessed to have tried to rape the student as she was already in a physical relationship with Shaikh. But when she started screaming, he attacked her with an axe.
Shaikh has also been detained for questioning. He told cops that he was in a relationship with her since the last one and a half years and wanted to marry her.
Virar police has sent Aishwarya's body for post-mortem. While Wagri claimed that he killed the victim before he could rape her, police are waiting for the report to ascertain if he is telling the truth.
Wagri has been booked for murder and will be produced in Vasai court today.
---
Update: Virar engineering student murder: Boyfriend made secret pact with killer, arrested
---