Expect pre-monsoon showers in Mumbai tomorrow, rains by first week of June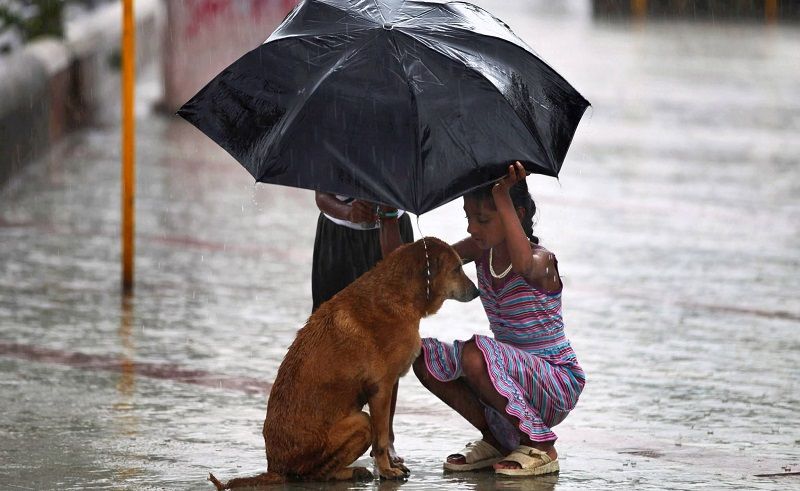 Mumbaikars can expect a temporary respite from the hot and humid weather conditions as the India Meteorological Department (IMD) has predicted pre-monsoon showers on Friday and rains from the first week of June.
Earlier this week, the IMD also said monsoon rainfall will be 'above normal' this year and higher than the previous forecast, citing a change in the El Nino weather condition.
The IMD has now said pre-monsoon showers could hit Mumbai as early as Friday afternoon. "Rain or thundershowers would occur (on May 12) towards afternoon or evening," the prediction read.
Senior IMD official Sunil Kamble told Indian Express that the thundershower could last anywhere between 45 to 60 minutes. A strong wind condition is also expected to prevail, for which a warning may likely be issued.
The weathermen have further stated that rains will likely hit the city a few days earlier thanks to the advance of southwest monsoon over south Andaman and Nicobar islands.
The rains typically hit the islands around May 20. They subsequently move inwards towards Kerala and eventually reach Maharashtra by the second week of June. This year, however, the rains are expected to hit Andaman and Nicobar islands by May 15.
"There have been cross equatorial flow of wind from south-west to west for the last seven to eight days. Strong winds and deep clouds are also present. Hence we expect that there will be rains in Andaman and Nicobar by May 15," said A.K. Srivastava of Pune IMD.
As a result, monsoon is likely to commence in Mumbai by, or immediately after, the first week of June.
IMD's 'healthy monsoon' prediction, which will positively impact the rural economy, even took the benchmark Nifty to a record 9,407 yesterday following all-round buying. IMD classifies rainfall between 96 and 104 percent of Long-Period Average of 89 cm as normal.
Meanwhile, the department recorded a maximum and minimum temperature of 33.6 and 24.6 degrees Celsius respectively in the suburbs on Wednesday. As for the island city, the temperature hovered between 34.8 and 27.4 degrees Celsius.