Fan arrested for trying to trespass into Akshay Kumar's Juhu residence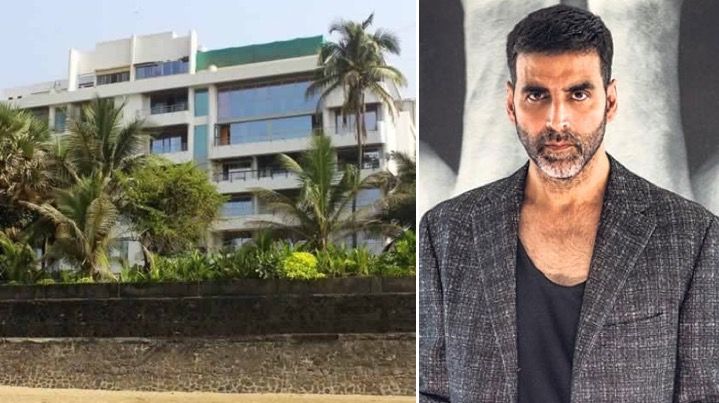 Police have arrested a youngster from Haryana who allegedly trespassed into the house of Bollywood superstar Akshay Kumar in suburban Juhu earlier this week.
Ankit Goswami, a college drop-out from Sonipat, Haryana, travelled all the way to Mumbai to meet his favourite actor.
The self-confessed die-hard Akshay Kumar fan managed to find the actor's home address from a Google search and tried to enter his house during the wee hours of Tuesday.
Goswami first tried to enter the building from the front gate, but was stopped by the security guards. However, that wasn't enough to dissuade him from meeting his idol.
After waiting outside the premises for some time, he eventually scaled the compound's wall with the help of a tempo parked alongside.
Although Goswami was successful in entering the building's premises, he was caught by security around 1:30 am while attempting to enter the building where the actor lives. Kumar, incidentally, was not home at the time.
Goswami, who is in his twenties, was later handed over to Juhu police who questioned and arrested him on Tuesday. He was charged with trespassing under the Indian Penal Code and is currently in judicial custody.
His father has been informed about his arrest and is reportedly in the process of bailing him out.
According to a leading psychiatrist, fans can be deluded to believe that they have a right over their idols which can lead to such obsessive behaviour. The inability to exercise this right can also drive them to cause harm to the person they idolise.